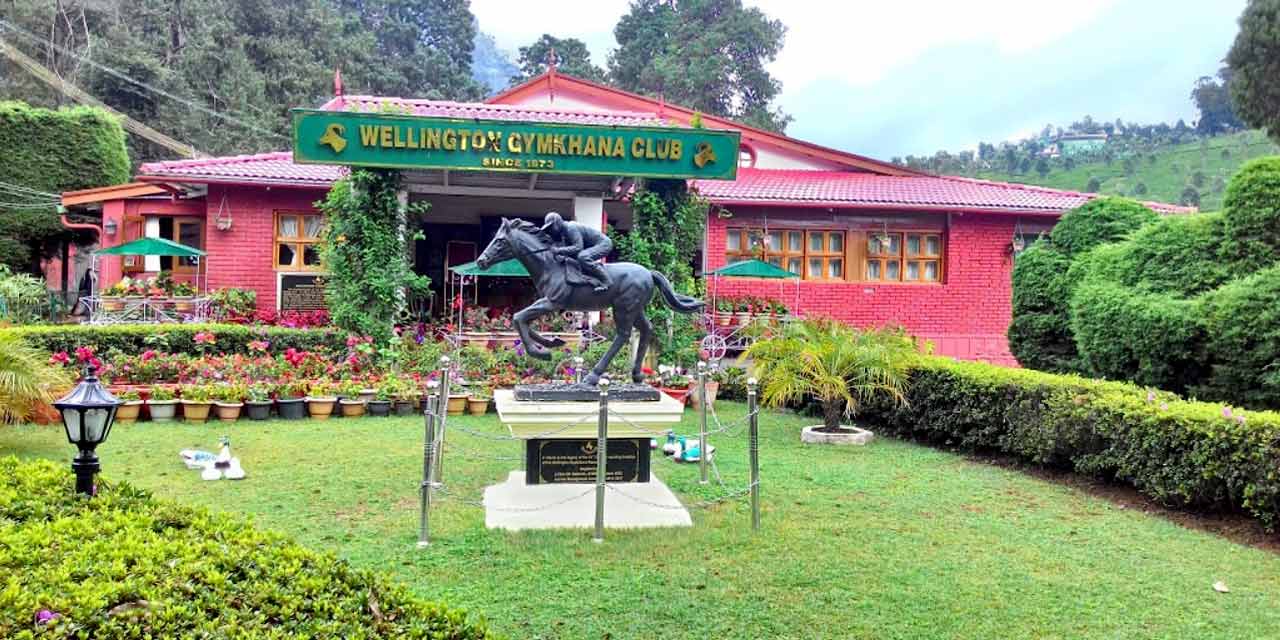 Wellington gymkhana club Coonoor Entry Fee
100 Boating charges for 4 persons
Wellington gymkhana club Coonoor Phone
---
Rating:

| 3.7/5 stars
Based on total 67 reviews
Wellington gymkhana club Coonoor Address: Barracks Post, Coonoor, Tamil Nadu, 643231, India
---
Step back in time and get amazed by its sheer charm! Wellington Gymkhana Club, surrounded by scenic tea gardens, breathtaking landscapes and an excellent atmosphere, retains the old-world charm with a glorious past. Combining traditions with the right mix of modernity, the club spreads over an area of 69 acres and is pure bliss for all those who are after a fun-filled experience in Coonoor.
An ideal place for golfers to enjoy a round of golf, the Wellington Gymkhana Club is one of the oldest clubs in India. Nestled in the lush greenery of Nilgiri Hills, the Wellington Gymkhana Club offers a serene setting for everyone to feel relaxed and rejuvenated in the vicinity of Coonoor. It is a great place for locals to hang out in the evening and a must-visit tourist attraction on the Ooty tour.
Take a walk around the place and admire the natural beauty with an amazing view. Spend some time at recreational activities such as tennis, billiards and snooker. There is a cricket pitch for cricket lovers and a fully equipped gym for fitness fanatics.
Another attraction of this club is its restaurant where you can discover the flavour of good food at reasonable prices. Children can have a fun time at the kid's park while you enjoy a sip of wine with your friends. The Wellington Gymkhana Club also features a boating facility for the enjoyment of families.
Places to Visit around Wellington Gymkhana Club, Coonoor
With so much to see and do throughout the day, Wellington Gymkhana Club keeps you occupied all the time. However, if you want to explore the nearby attractions, you can plan to choose an all-inclusive Ooty tour package with us. We assist people in customizing their itinerary as per their holiday duration. The top places to visit in Coonoor are as follows:
1. Hidden Valley - One of the popular spots for adventure seekers, Hidden Valley lets you experience the best time of your life – with the most exciting trekking trail. It is a hidden attraction in the city of Coonoor and boasts of an unusual location with panoramic scenic views.
2. Lamb's Rock – Another equally fascinating attraction on the Ooty tour is Lamb's Rock, which makes you feel refreshed after a hectic day. Perched on the way to Dolphin's Nose, Lamb's Rock is surrounded by tea and coffee estates, dense forests and a tranquil setting.
3. Law's Fall – Perfect for a half-day excursion, the Law's Falls is an amazing destination to capture the breathtaking shots of nature. It is a great place for honeymooners and family vacationers and has gorgeous waterfalls, which attracts tourists from everywhere.
Image Gallery of Wellington gymkhana club Coonoor
Entry Fee and Timings of Wellington Gymkhana Club, Coonoor
The entry fee for enjoying boating at the Wellington Gymkhana Club is INR 100 for 4 persons. It welcomes its visitors from 7 AM to 6:30 PM on all days of the week.
Travelers Tips for Wellington Gymkhana Club, Coonoor
Make sure to carry the right set of clothes whenever you plan to visit the gymkhana club. It has a formal dress code for everyone.
Wear comfortable shoes to make the most of your sports activities.
How to Reach Wellington Gymkhana Club, Coonoor?
Getting to Wellington Gymkhana Club in Coonoor is a bit easy. You can board a direct flight from a domestic or an international air terminal to Coimbatore International Airport, which is the nearest airport to reach Coonoor in the least possible time.
Another mode of transport is via train. Enjoy a train service to Mettupalayam Railway Station, which further links Ooty to Coonoor and Coonoor to its neighbouring areas. From there, you can hire a taxi from one of the leading car rental companies in Ooty for hassle-free commutation within the hill station. Other than that, several public, private and state-owned buses are also available for the convenience of tourists. It is up to you how to want to travel!
---
Choose the best travel deals to make your journey an unforgettable one! We at Ooty tourism, a division of Holidays DNA, carefully design the packages suiting everyone's needs and requirements. Please fill out the Contact Us form to know more about our offerings!
Location Map for Wellington gymkhana club Coonoor