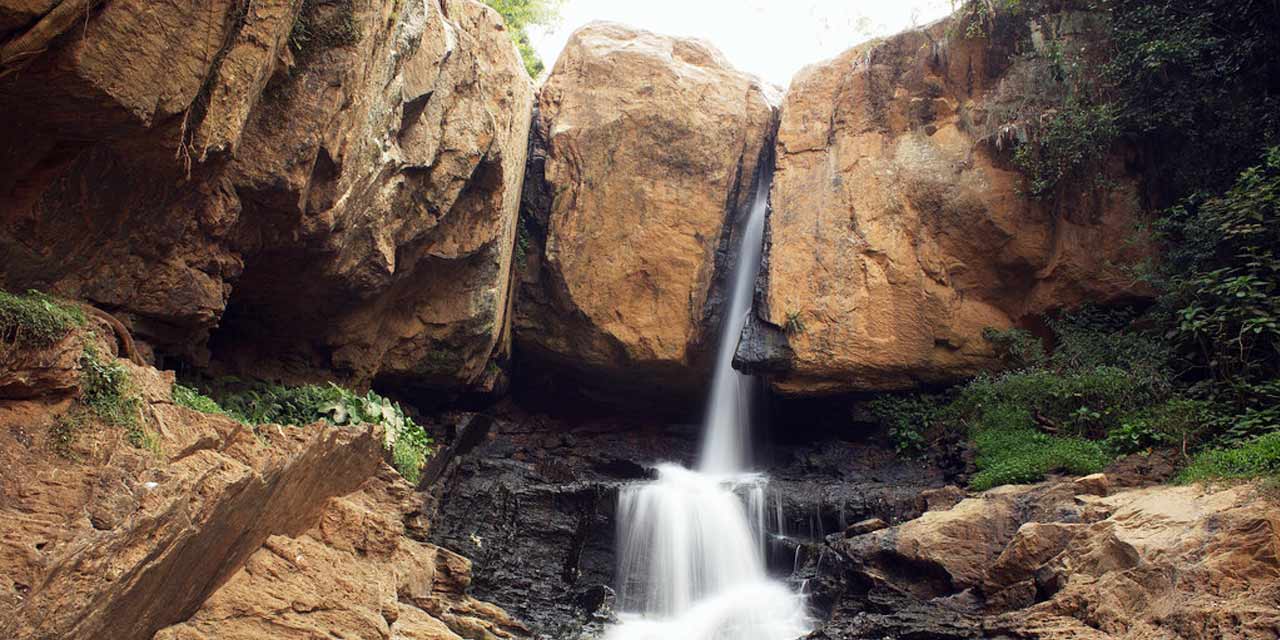 Laws Falls Coonoor Entry Fee
0 (No Entry Fee)
Laws Falls Coonoor Phone
N/A
---
Rating:

| 4.2/5 stars
Based on total 78 reviews
Laws Falls Coonoor Address: Mettupalayam Road, 5 Km from Coonoor, Coonoor, Tamil Nadu, 643101, India
---
Imagine spending some ME time at a place surrounded by lush greenery and a pleasant atmosphere. Think of treating your eyes with an excellent view as you take a short stroll in the dense forest. Doesn't all this create a picture of an idyllic destination that has everything you need to take a break from the routine life?
Situated on the way to Mettupalayam, Laws Falls is a place that lets you enjoy a beautiful waterfall along with an undisturbed natural scenery. Named after Col. Law, the waterfalls are gorgeous and worth-seeing, attracting tourists from every corner of the world. Unlike other attractions, it is a lesser-known sightseeing place in Ooty and is a go-to spot for a half-day excursion.
Perfect for honeymooners, family vacationers and nature admirers, the Laws Falls looks stunning during the monsoon season and can be seen from Dolphin's Nose. Do not forget to bring your camera along as the viewpoint offers a great opportunity to capture some amazing shots of nature.
Places to visit near the Laws Falls, Coonoor
While there is nothing much to do at the Laws Falls, there are so many points of interest to explore in and around the location. The top 5 tourist attractions to visit in Coonoor are:
1. Sim's Park: Featuring more than 1000 species of rare occurring flowers, plants and trees, the Sim's Park is a well-maintained botanical garden that offers a delightful experience for fun seekers. It is a great base to spend pleasant afternoons in Ooty and also organizes a fruits and vegetable show in the month of May every year.
2. Dolphin's Nose: Witness the tea estates along with graceful Catherine Falls at the Dolphin's Nose. A hidden gem in the Nilgiri hills, the Dolphin's Nose leaves you spellbound with its magical atmosphere, lush greenery and breathtaking scenery.
3. Lamb's Rock: Be sure to take some time off for Lamb's Rock whenever you're on your Ooty tour. It is a must-visit location for all those who are after a mix of the cool mountain breeze, tranquil setting and an adventurous trek. Here you can also discover the taste of delicious tea and coffee made from the organic process.
4. Rallia Dam: Enjoy the sunrise and sunset at Rallia Dam. Nestled on the Wellington Road, Rallia Dam gives you a chance to soak up the nature at its best. Tourists of all kinds, whether a solo traveller, a couple or a wanderlust, visit this place at least once in a lifetime – to get lost amid its pristine beauty enclosed with a mesmerizing view of Coonoor.
5. Wellington Gymkhana Club Golf Course: Paradise for golfers, the Wellington Gymkhana Club is one of the oldest clubs in India and is a lovely place to hang out with your buddies. The main highlights of this golf course are the lush outdoors, cleanliness and the old-world charm. Other than that, you can also stay in large spacious villas, dine out at the fine-dining restaurants or chill with a refreshing drink at the bar.
Image Gallery of Laws Falls Coonoor
Entry Fee and Timings of Laws Falls, Coonoor
There is no entry fee for Laws Falls in Coonoor. Tourists can feel relaxed and rejuvenated at anytime from 6:00 AM to 6:00 PM in the evening.
How to Reach Laws Falls, Coonoor?
Since Coonoor maintains good transport connectivity to its neighbouring towns via road, it can be easily accessed by regular, private or public-owned buses. The nearest airport, Coimbatore International Airport, serves various flights for both domestic and international travellers and is only 100 km away from Coonoor.
You can also catch the Nilgiri Toy Train to reach Coonoor from Mettupalayam railway station. After arriving in Coonoor, opt for local transport or hire a private taxi from the list of leading car rental companies in Ooty to commute within the hill station. Laws Falls is 10 km away from Coonoor and 26 km away from Ooty.
---
Make the most of your holiday by booking an Ooty tour package with us. We at Ooty tourism, a division of Holidays DNA, take care of our customers' budget requirements and offer the best deals at competitive prices. To know more about our offerings, please fill the Contact Us form. Our representative will get in touch with you.
Location Map for Laws Falls Coonoor