All those who've been craving a vacation amidst hills for a long time and are planning to explore the unexplored region in South India, then Coonoor can be the right hill station to visit in South India. It's a lovely paradise located in the Nilgiri hills of the Western Ghats that is widely renowned for producing Nilgiri tea in abundance.
Perched at the height of 1930 meters high above sea level, Coonoor offers a perfect summer retreat to everyone looking to get rid of the harsh sunny heat during the peak summer season and is blessed with everything one needs to satiate their emotional as well as physical state of mind.
There are breathtaking sceneries, verdant landscapes, manicured hills, dense forests, mind-blowing valleys, jaw-dropping views, and a pleasant atmosphere that tempts you to head to this hill station whenever your mind pleases. Combine all this with lip-smacking food and a plethora of shopping opportunities, which gives another reason to people to flock to the quieter cousin of the Queen of the Hill Stations, Ooty.
Please note that Coonoor is divided into 2 areas named Upper Coonoor and Lower Coonoor. While Upper Coonoor is far away from the annoying city lights, horns, and unwanted noise pollution, Lower Coonoor is the heart of this little hamlet that remains crowded all the time.
Nevertheless, it's a kind of hill station that wins your heart every time you come here, whether for a short or long break and also keeps your interest hooked with plenty of things to do and see all around the day. Take a look at the following list of sightseeing places you can explore with Coonoor local sightseeing tour packages by Holidays DNA and get ready to have a blast.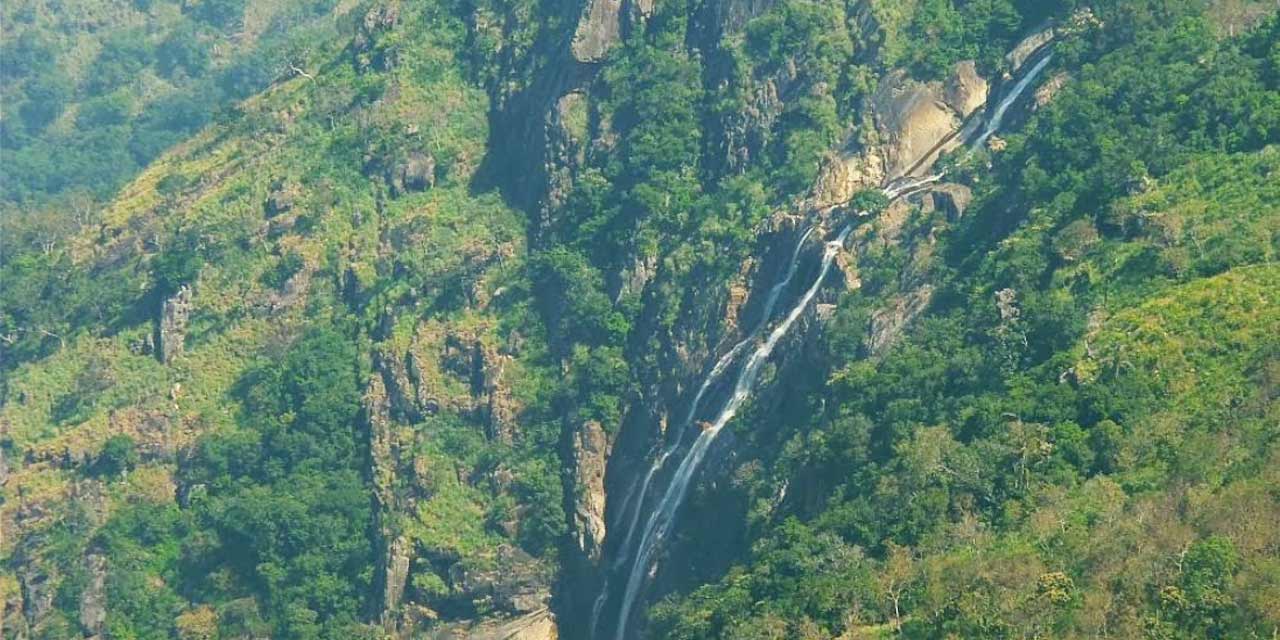 Witnessing the cascading waterfall flowing down the hill is undoubtedly a treat to watch and your visit to Coonoor will remain incomplete if you miss visiting Catherine Falls.
Located in Kotagiri near Ooty, Catherine Falls is the second-highest waterfall in the Nilgiri region that invites people with open arms to experience nature at its best. It's an ideal summer getaway that offers a laid-back atmosphere for you to relax, unwind, and feel rejuvenated in utmost tranquility.
Here you can also overlook the mesmerizing view of the Mettupalayam plains and surrounding hillocks along with soaking in the mix of undulating and unfiltered scenery in your comfort.
Tourists from different walks of life prefer taking out some time for Catherine Falls at least once for sure. Why? After all, it's the only point of interest in Coonoor that promises to deliver a heavenly experience that is beyond your expectations.
The best time to visit this waterfall would be right after the monsoon season. The weather remains pleasant at that time and the level of the water is also at its peak, making it look extremely beautiful even from a certain distance.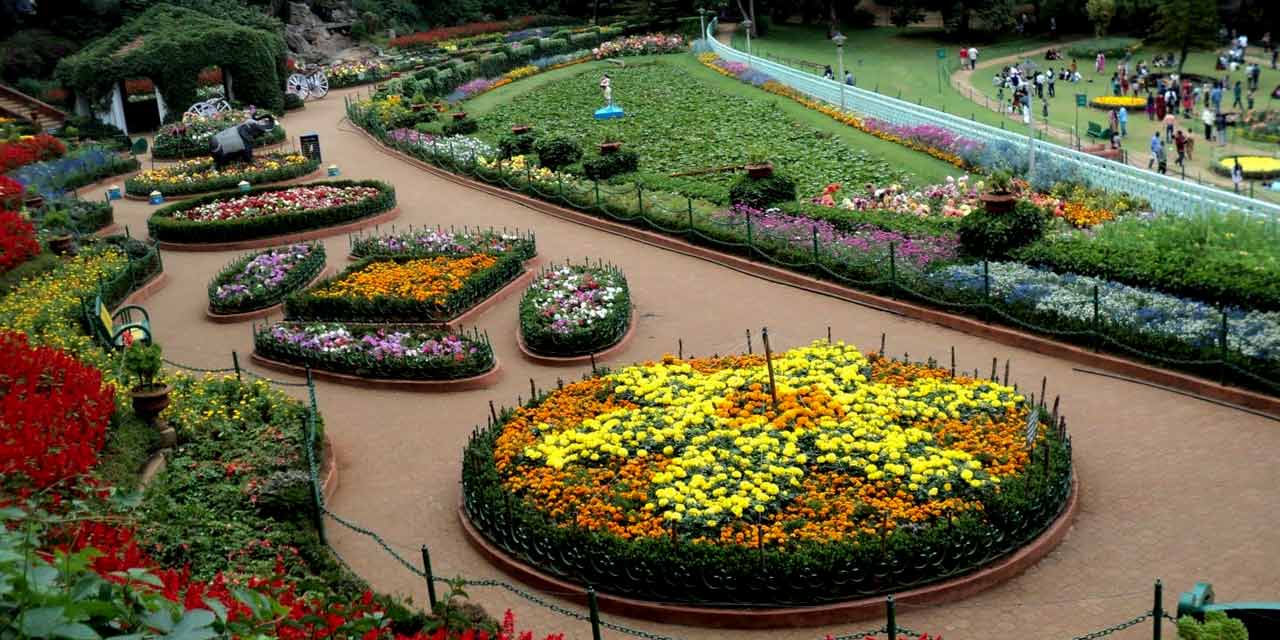 The famous botanical garden in Coonoor, Sim's Park is another popular tourist attraction that draws a huge influx of visitors in large numbers every year. It's a well-maintained park that provides a home to a diverse range of colorful and vibrant flowers along with a rose garden where you can see a variety of roses belonging to different families in the country.
Walk hand-in-hand with your loved ones around the garden to enjoy peaceful strolls during the day. Or sit for hours to observe the lush greenery sprawling over an area of 12 hectares of land. Or bring your picnic baskets filled with some refreshing snacks to have a gala time in the evening. Or indulge yourself in activities like photography or boating for a delightful experience.
Sim's Park also hosts an annual fruit and vegetable show in the month of May to promote the fruit wealth of the state. It's a 2-day affair that is organized by the Department of Horticulture for the past 53 years in continuation to attract tourists from all parts of the world. Try planning your getaway to this garden at that time of the year (if possible) to be a part of an event that will surely bring a smile to your happy face.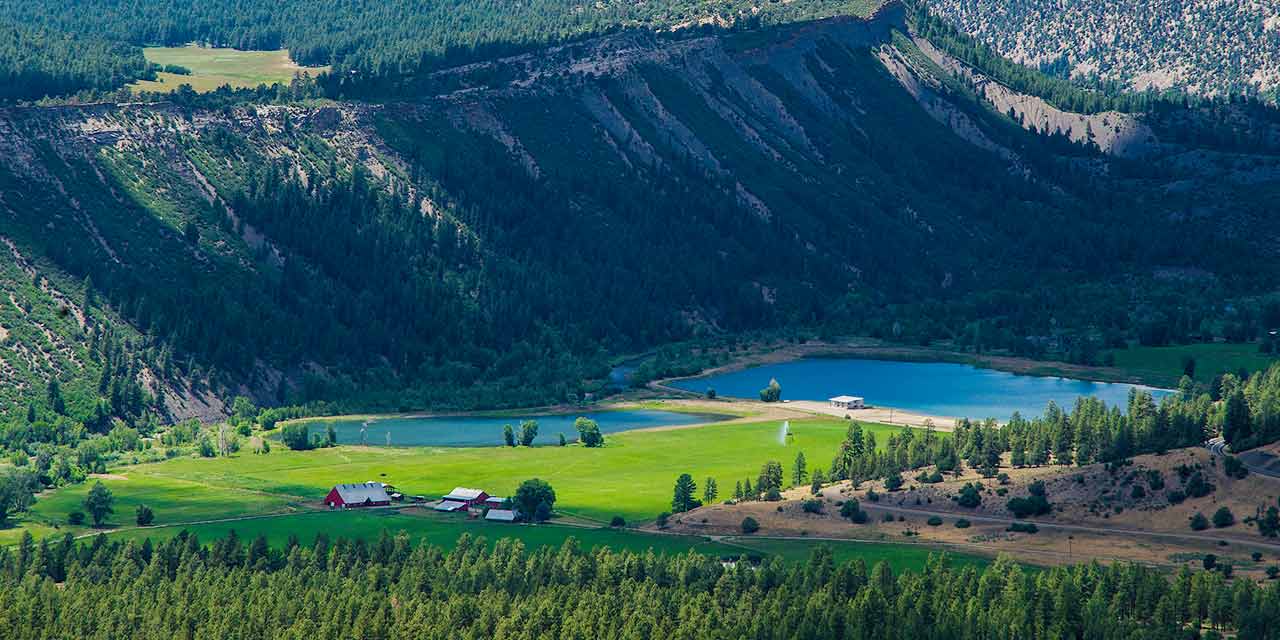 Unravel the magical charm and aura at Hidden Valley. Nestled on the outskirts of Coonoor, Hidden Valley presents a perfect nature retreat to nature admirers looking to be in the lap of Mother Nature away from the maddening, bustling crowd. It's a hidden gem of this hill station that is frequently visited by couples and is also a go-to picnic spot for a fun-filled family day.
The panoramic scenic beauty you get to see here is something that cannot be explained in words and the jaw-dropping views of the surrounding areas will surely take your breath away as you approach the valley. Combine all this with an excellent atmosphere and we promise that you would never want to go from here.
As an adventure seeker, you can try your hand at trekking to add some thrill to your Coonoor tour. Other recreational activities like mountaineering, rock climbing, etc., are also available at the Hidden Valley for people to make the most of their visit. Make sure to bring a good quality camera along as you'll get numerous opportunities to capture some amazing shots that are worth cherishing for the next few years to come.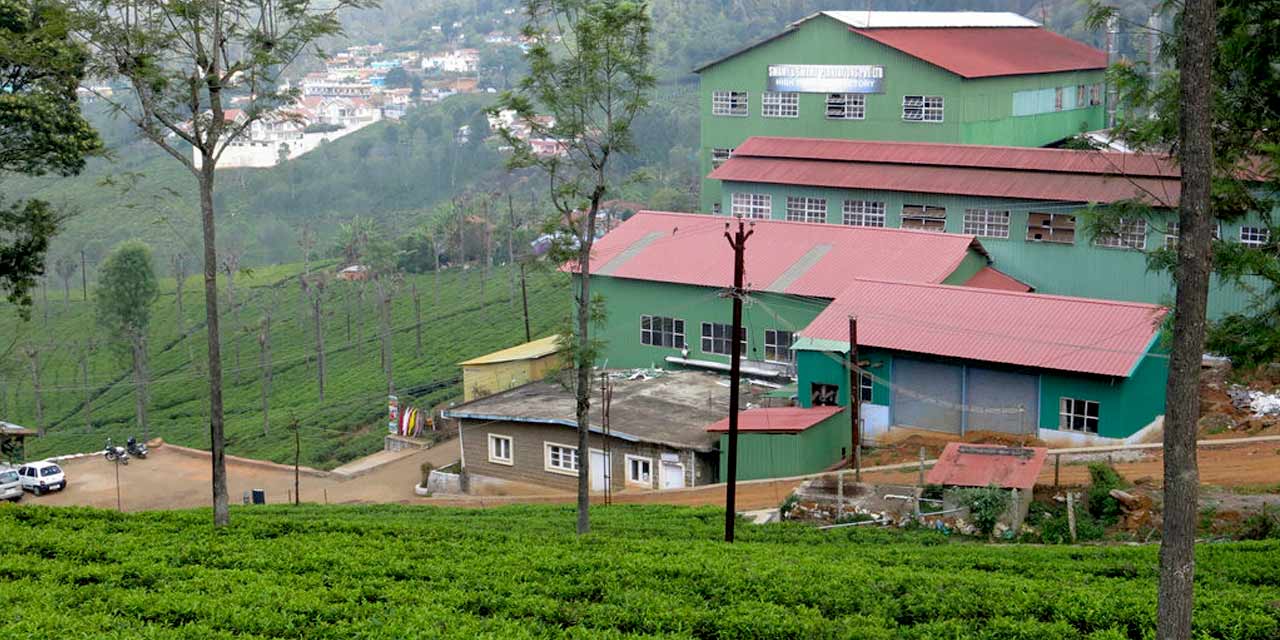 Don't forget to visit the Highfield Tea Factory in Coonoor if you're a Tea Lover. An ideal location to discover the aroma of fresh tea leaves, the Highfield Tea Factory is a 50-year-old estate that welcomes people to know everything about the production of tea, right from the processing to packaging.
It's a place that takes you on a different experience altogether with a cup of your morning and evening beverage. It's a place that showcases what it all takes to prepare tasty tea every day. It's a place that provides a complete study tour to educate fellows about the importance of tea. It's a place that displays how the spices for the Masala tea are mixed. Here you can also shop for your flavored tea from a fancy souvenir tea shop to bring it back home for your near and dear ones.
In addition to all the exotic tea bags, the Highfield Tea Factory is also renowned for its eucalyptus oil which is disengaged from eucalyptus trees in these hills. And if you're a chocoholic, then this is no less than heaven for you as it prepares authentic and lip-smacking chocolates from scratch for Choco lovers.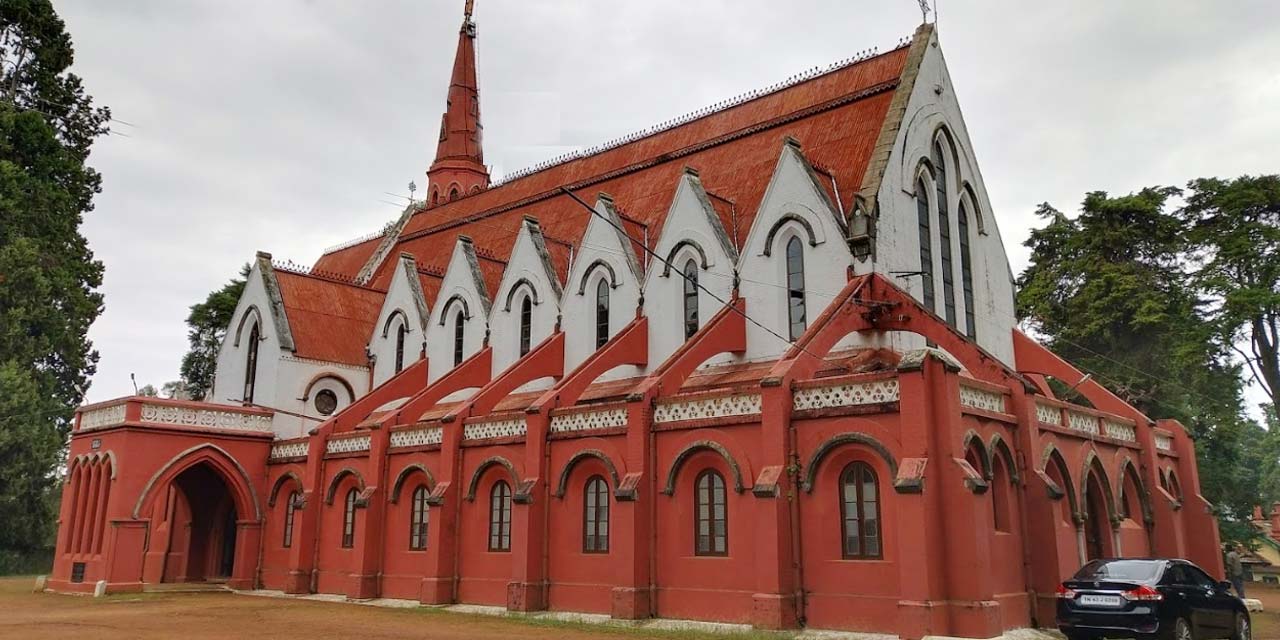 If you wish to be spiritually enlightened with our Coonoor local sightseeing tour packages, then there is no place better than St. George's Church. Dating its history back to the 18th century, St. George's Church is a beautiful historic building that redefines its beauty in its own way and offers complete peace of mind in scenic surroundings.
The prime highlight of this church is its impressive gothic-style architecture that takes you back to the bygone era. Here you can also find elegant interiors within the premises and a vast collection of paintings adorning the walls. There is also a board that features the names of the clergy from 1859 who played an important role during the construction of this church.
To enjoy your visit to St. George's Church to the fullest, you can head to it on special occasions like Christmas Eve or New Year as it looks vibrant, energetic, and youthful. You need not pay any fee to enter its gate and the recommended exploration time is 1-2 hours.
---
Coonoor is among the few hill stations in India that never fails to impress people, whether you're on a leisure or recreational trip or a mix of both. Not only is it a year-round destination but is also a pocket-friendly place for tourists who wish to experience an unforgettable journey on a budget. So, what are you waiting for? Pack your bags right away and step out of your home to explore the above-mentioned sightseeing places in Coonoor.
In addition to these attractions, this hill station is also blessed with many other kinds of tourist interests that spell romance for honeymooners like you have never imagined before. If time permits, you can extend your trip to cover the sights like Droog Fort, Law's Falls, Dolphin's Nose, Lady Canning's Seat, Ketti Valley, Lamb's Rock, Rallia Dam, etc.
Need any help with itinerary planning? Get in touch with us. We at Ooty Tourism, a division of Holiday DNA, present all-inclusive Ooty tour packages to cater to the varied needs of our diverse clientele. Depending on your 1-day, 2-day, and 3-day visit to Coonoor, our travel packages can also be altered as per your choice. You can also take the help of our experts to decide on the Ooty tour package that fits your requirements the most. To know more, please fill out the Contact Us form.
How to Reach Coonoor?
Getting to Coonoor is quite easy. Due to its great connectivity to Ooty and the rest of the country via all modes of transportation, it can be easily accessed by people via airways, roadways, and railways.
Traveling by air is the most convenient option for people looking to cover the maximum distance in minimal time. Although Coonoor doesn't own an airport, you can always take a flight to Coimbatore International Airport to reach this little paradise in your utmost comfort. From there, book a cab from top car rental companies in Ooty to experience a hassle-free commute to your desired destination.
Another way that many tourists prefer to go to Coonoor is by train. Based on the location you're traveling from, you can catch a train to Mettupalayam Railway Station, which is well-served by passenger trains from the metro cities on an everyday basis. After deboarding your train at Mettupalayam Station, take the Nilgiri Mountain Toy Train to soak in the picturesque beauty of the Nilgiri hills on the way to Coonoor.
Lastly, for your ease, the Tamil Nadu Government runs several private and state-owned buses from Hyderabad, Bangalore, Mysore, Coimbatore, Chennai, etc., to this hilly region at pocket-friendly prices. Other than the regular buses, various luxury coaches with AC and non-AC facilities are also available to choose from. However, make sure to get the bookings of these buses done in advance in case you're planning a getaway during the peak season – to avoid any discomfort later!