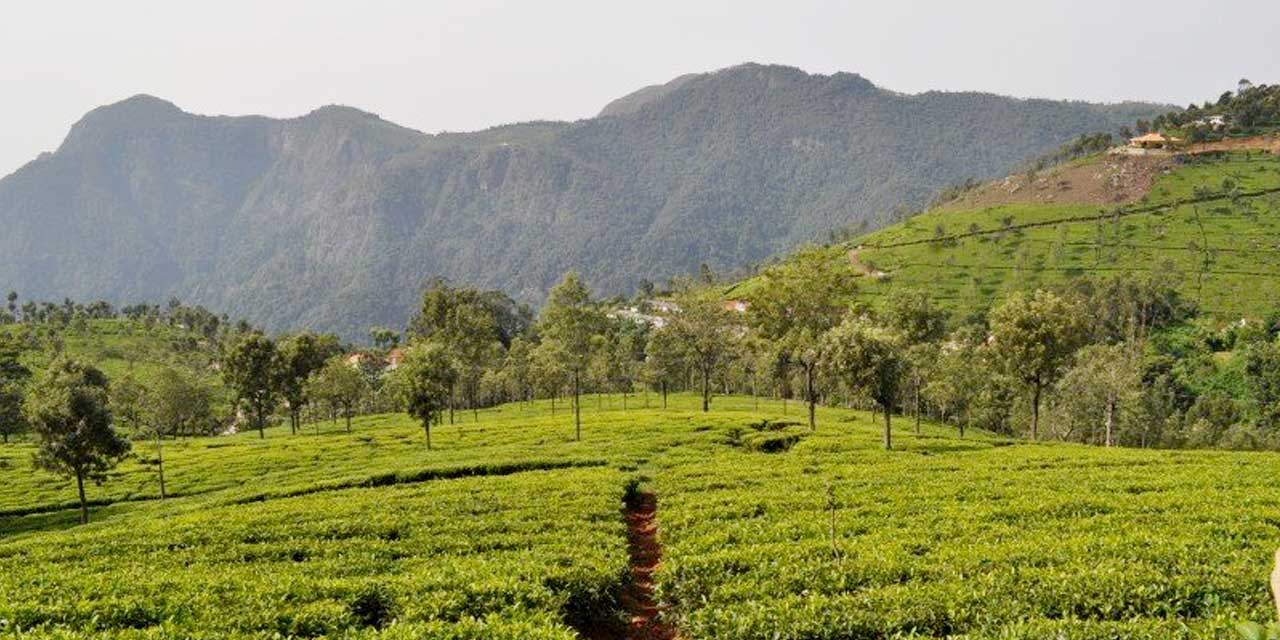 Lady Canning's Seat Coonoor Entry Fee
0 (No Entry Fee)
Lady Canning's Seat Coonoor Phone
---
Rating:

| 4.3/5 stars
Based on total 96 reviews
Lady Canning's Seat Coonoor Address: 9 Km from Coonoor, Ooty, Coonoor, Tamil Nadu, 643001, India
---
Treat your eyes with astonishing views of landscapes and valleys that are encompassed by breathtaking scenery at Lady Canning's Seat. Situated at a distance of 9 km from the centre of Coonoor, Lady Canning's Seat is a great place for experience seekers to enjoy the panoramic beauty at its best.
Perfect for newly-wed couples, the viewpoint offers a serene setting to relax and rejuvenate your mind. Here you can spend some time overlooking the natural beauty or simply try your hand at trekking to add some adventure to your life. It is a heaven of delight for wanderers, a historic base for history buffers and an ideal photography point for professional photographers.
Things to do at Lady Canning's Seat, Coonoor
1. Witness the mind-blowing views of the tea gardens and mountains, which are hard to miss.
2. Pack your lunch and other snacks and sit here for a long time, admiring the floating clouds.
3. Get yourself photographed in as many pictures as you can. The place offers plenty of opportunities to capture the amazing backdrop in your photos.
Places to Visit around Lady Canning's Seat, Coonoor
Lamb's Rock is one of the tourist attractions to visit around Lady Canning's Seat. Surrounded by lush greenery, thick forests and an excellent atmosphere, the Lamb's Rock makes you feel refreshed every time you come to take some time off from the hectic life.
Another popular place to visit in Coonoor is Sim's Park. For all those who love interacting with a vibrant species of colourful flowers and plants, Sim's Park offers a delightful experience. It is a well-maintained botanical garden for sightseeing lovers.
Other points of interest are Droog Fort, Ooty Lake, Catherine Falls, Thread Garden, Pykara Lake, Rose Garden, Upper Bhavani Lake and Stephen's Church.
Image Gallery of Lady Canning's Seat Coonoor
Entry Fee and Timings of Lady Canning's Seat, Coonoor
There is no entry fee to explore the unseen beauty around Lady Canning's Seat in Coonoor. It is open for its tourists from 8 AM to 6 PM in the evening. Although the recommended exploration time is 30 minutes, you can stay here until sunset.
Best Time to Visit Lady Canning's Seat, Coonoor
Choose any day to visit the Lady Canning's Seat in Coonoor and it will leave you speechless with its unique and delightful experience. However, if you wish to make the most of your Ooty tour, plan your trip in the months of November to February. At this time, the weather is quite pleasant and the hill station gives you enough reasons to soak up the views time and time again.
How to Reach Lady Canning's Seat, Coonoor?
By Air: Since Coonoor doesn't have its own airport, travellers can fly to Coimbatore International Airport to reach Coonoor in the least possible time. Domestic flights such as SpiceJet and IndiGo operate frequently from the major cities of India to Coimbatore and vice-versa. Coimbatore Airport also serves various international flights from Singapore and Sharjah Airport. From there, you can hire a taxi from one of the leading car rental companies in Ooty to commute within the hill station.
By Train: Coimbatore Railway Station, which is 73 km away, is the nearest railway station to Coonoor. It connects Coimbatore to the metro cities such as Jaipur, Chennai, New Delhi and Mumbai. For your convenience, Nilgiri Toy Train also runs from Mettupalayam and Ooty to Coonoor. After arriving in Coonoor, opt for local transport to get to your destination.
By Road: Last but not the least, the 3rd way to reach Coonoor is by road. Coonoor has good road connectivity to the neighbouring areas and can be easily accessed via a private, public or government-owned bus service. There are several state buses and luxury coaches that offer the most comfortable journey with air-conditioning facilities. From Chennai, it takes nearly 11 hours and from Bengaluru, it takes approximately 6-7 hours to cover the distance.
---
Book an all-inclusive Ooty tour package with us to have a perfect time of your life. We at Ooty tourism, a division of Holidays DNA, offer the best travel deals at pocket-friendly prices. You can also take the assistance of our travel experts to plan an itinerary of your trip. For more information, please fill out the Contact Us form. Our team will shortly get in touch with you!
Location Map for Lady Canning's Seat Coonoor