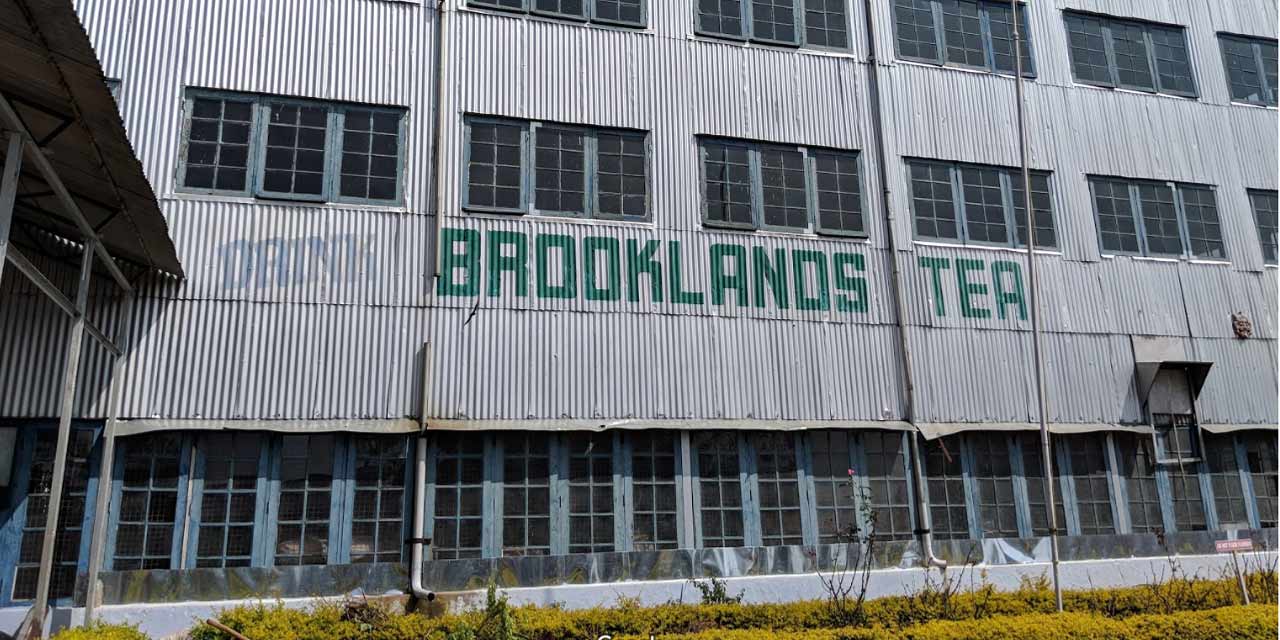 Brooklands Tea Factory Coonoor Entry Fee
10 per person
Brooklands Tea Factory Coonoor Phone
---
Rating:

| 4.2/5 stars
Based on total 74 reviews
Brooklands Tea Factory Coonoor Address: Coonoor-Kattabettu-Kotagiri Road, Attadi, Coonoor, Tamil Nadu, 643103, India
---
As you drive through the misty tea estates of Coonoor, taking in the aroma of the bushes around, you'll come across a huge and old factory building on one of the curves. That's Brooklands Tea Factory, surrounded by a vibrant garden and tea plantations sprawling across the slopes.
Brooklands Tea Factory and Estates are among the few tea estates in Coonoor where you can also witness the process of tea making. You can walk through the tea bushes or the building checking out the ongoing processes. You'll get first-hand experience of tea processing from fresh tea leaves.
At Brooklands Tea Factory Coonoor, you can also taste and buy different flavours of tea from the counter. Apart from that, you can watch how the workers are preparing chocolate and eucalyptus oil too. So, try not to miss it during your visit to Coonoor.
Things to do at Brooklands Tea Factory
1. Checking out the tea estate – Walking among the tea plantations at Brooklands Tea Estate will be an experience you'll never forget. You can trek along the trails, click photographs of the green bed all around or gush about the hypnotising views. Depending on when you visit Coonoor, you might also catch the process of tea cultivation or harvesting.
2. Learning about tea leaves processing – At Brooklands Tea Factory, the setup will help you understand various processes involved in bringing the tea from the Nilgiri Hills to your cup. The guide will also show you around to help you see for yourself how the tea leaves look at various stages.
3. Exploring the side activities – Apart from the processing of tea, you can also witness the preparation of oil from eucalyptus leaves in this tea factory. Tourists can even see how chocolate is made.
4. Shopping at the factory outlet – The Brooklands Tea Factory outlet sells a variety of Nilgiri Tea flavours. Cardamom Tea, Ginger Tea and Masala Tea are among the different variants available. You might even find packets of exotic Chocolate Tea. Apart from tea, you can also buy different kinds of herbs, essential oils and homemade chocolates.
Best Time to visit Brooklands Tea Factory Coonoor
You can visit Coonoor and the tea factory all-round the year. The summer months, though, can get humid and sweaty. The factory should be avoided during the rainy season too, as the area faces heavy rains.
So, visit Brooklands Tea Factory during winter. The temperature is cool; the air is frosty, and the time is just about right to witness some tea harvesting done in the estates.
Time to explore Brooklands Tea Factory Coonoor
You can explore the tea factory and the processing activities within an hour. But if you want to taste some freshly brewed tea, and buy the organic products available at the outlet, you might need some more time. So, have an extra hour in hand, wander around among the tea plants and capture the scenic beauty of the area.
Brooklands Tea Factory Coonoor Image Gallery
Entry Fee and Timings of Brooklands Tea Factory
The entry fee to the Brooklands Tea Factory is Rs. 10 per person. You can check into the premises, move around this old factory, and explore the ongoing processes at your own pace. Take your time, click some photos and get to know what tea leaves have to go through to get you the taste you can cherish every morning.
As for the opening times of Brooklands Tea Factory, the place is open from 8 AM, until 6 in the evening. Except for Sundays, the factory remains open for tourists throughout the year.
Places to visit near Brooklands Tea Factory
Now that you've all the information about Brooklands Tea Factory, plan a trip to experience it. Following are a few other popular places to visit in Coonoor –
1. Dolphin's Nose – Dolphin's Nose is a huge rock, 2 km away from Brooklands Tea Estates, which resembles the shape of the nose of a dolphin. It is one of the tourist places in Coonoor which offers a picturesque view of the mountains and greenery around. It lies on the way to Ooty and provides an unobstructed view of the Catherine Falls too. You can also try horse-riding at this quiet little tourist spot.
2. Sim's Park – Sim's Park is a well-maintained botanical garden in the town of Coonoor. It is the home to a variety of colourful flower bushes and exotic trees from different parts of the world, preserved in an area of over 12 hectares. You can either walk around or sit there admiring nature or go boating in the small lake. Sim's Park is a little over 1 km from Brooklands Tea Estates and Factory.
3. Droog Fort – Droog Fort, also known as Bakasura Malai Fort, served as an outpost for Tipu Sultan to help him keep an eye on the activities of the neighbouring kingdoms. Although the fort is in ruins and only one wall remains today, it still attracts tourists with its impressive location and the breathtaking bird's-eye view from the watchtower. Droog Fort is popular among trekking enthusiasts and adventure seekers. It is about 4 km away from Brooklands Tea Factory.
4. Lamb's Rock – Another picturesque location in Coonoor is the Lamb's Rock, which is only a few hundred metres from Droog Fort. It's a paradise for trekkers and nature lovers, offering panoramic views of the valley below. Local people also come here with children for picnics. When you're here, trek over to the top to view the valley and surrounding plains in their full grandeur. Feel the cool breeze and calmness of the Nilgiri Hills.
5. Lady Canning's Seat – Lady Canning's Seat is another viewpoint, about 7 km away from Brooklands Tea Factory and Outlet, and it's worth paying a visit. You can capture some stunning views of the Nilgiris and the tea plantations spread all along the slopes. It is an ideal spot for photographers, looking for opportunities to drool over the beauty of Coonoor.
How to Reach Brooklands Tea Factory Coonoor?
Brooklands Tea Factory is situated on the outskirts of Coonoor. And you've got plenty of options to go there. You can either take an auto, hire a cab from top car rental companies in Ooty or get on board a public bus. However, it would be best to book a cab to visit the tea factory and other tourist spots in Coonoor.
And here are the various ways to get into Coonoor –
By Road – Coonoor is connected to many nearby cities in the states of Tamil Nadu, Kerala and Karnataka by road. Cities like Bangalore and Kochi are both around 300 km away. You can either self-drive a car or hire a cab to reach the place. Regular buses are also available from Coimbatore (70 km) and Mysore (200 km) to reach Coonoor.
By Rail – Mettupalayam is the nearest major railway station which connects Coonoor to towns like Chennai and Coimbatore. It is about 35 km away. From the station, you can get a taxi to reach Coonoor. The best way to reach Coonoor, however, would be via the Nilgiri Mountain Railway toy train. It runs from Mettupalayam to Coonoor, all the way to Ooty. And this ride through the valley is a picturesque and memorable experience.
By Air – The Coimbatore Airport, about 70 km away, is the nearest to Coonoor. It has regular flights from many cities like Bangalore, Delhi and Mumbai among others. Kempegowda Airport in Bangalore is the nearest major airport for Coonoor. It is around 300 km away.
---
Catering to everyone's travel needs and budget requirements, we at Ooty tourism, a division of Holidays DNA, have designed the Ooty tour packages at pocket-friendly prices. Our team of experts help you plan an itinerary of your choice with the best available deals. Fill the Contact Us form to get in touch with us now!
Location Map for Brooklands Tea Factory Coonoor