With a startling diversity of scenic landscapes, Ooty is an evocative delight. Plan your itinerary by including the Top most places to visit in 2 days in Ooty for an engrossing vacation in one of the most renowned hill station of South India.
Also known as Udhagamandalam, the town is well known for its idyllic mountain scenery, sprawling tea estates, lush grasslands, glistening blue water lakes and gorgeous botanical garden.
Ooty has ample sightseeing spots to be explored and its is not viable to visit all the places in two days, so we have designed Two Days Ooty Tour packages that proffers insights into Ooty's enchanting landscapes covering the most compelling attractions of the majestic town.
Doddabetta Peak, Botanical Garden, Pykara Waterfalls, Rose Garden, Stone House and Toda Mund are some of the major places to visit in 2 days in Ooty. The famed town offers delightfully striking panoramas of serene lakes back dropped by forested hills and mist clad mountains.
Head off for a magical tour of the most fascinating hilly retreat by exploring the popular places to visit in 2 days in Ooty.
Ooty Places to Visit in 2 days (if travelling from Bangalore / Mysore)
Day 1 Ooty Places to Visit
Pykara Lake / Boat House
Pykara Waterfalls
9th Mile
6th Mile
Kamraj Sagar Dam
Toda Hamlet / School Mund
Pine Tree Forest
Wenlock Downs.
Day 2 Ooty Places to Visit
Ooty Rose Garden
Ooty Lake
Doddabetta Peak
Ooty Botanical Gardens
Wax World Ooty
Stone House
Ooty Places to Visit in 2 days (if travelling from Coimbatore)
Day 1 Ooty Places to Visit
Ooty Rose Garden
Ooty Lake
Doddabetta Peak
Ooty Botanical Gardens
Wax World Ooty
Stone House
Day 2 Ooty Places to Visit
Wenlock Downs.
Pine Tree Forest
Toda Hamlet / School Mund
Kamraj Sagar Dam
6th Mile
9th Mile
Pykara Lake / Boat House
Pykara Waterfalls
Also check our Ooty local sightseeing tours by private cab, which is a perfect package for all the travel aficionados who would like to explore the cosmic biodiversity of this charming town. Here is the list of sightseeing places in Ooty that you can visit in two days that best suits your desire to explore the serene place as per your preferences: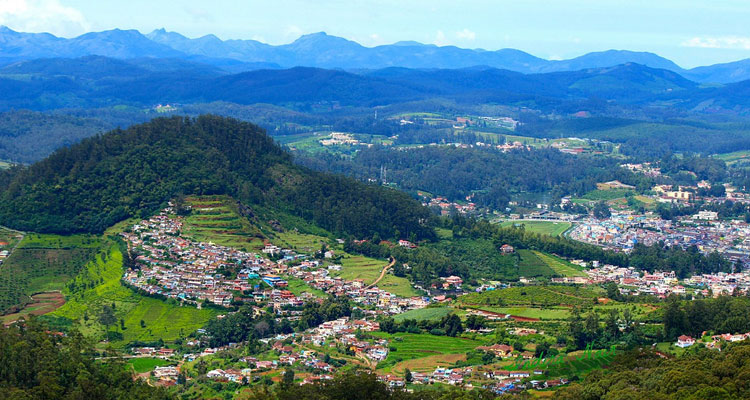 Surrounded by palatial tea estates, dense shola forests, manicured gardens, and mist clad mountains, Doddabetta Peak is one of the most brilliant sightseeing spots of Ooty.
Perched at a height of 2637m, it is a popular jumping off point to explore nature's bounties. Witness the unmatched natural beauty encircling the peak through the telescopes at the Telescope House maintained by the Tamil Nadu Tourism Development Corporation.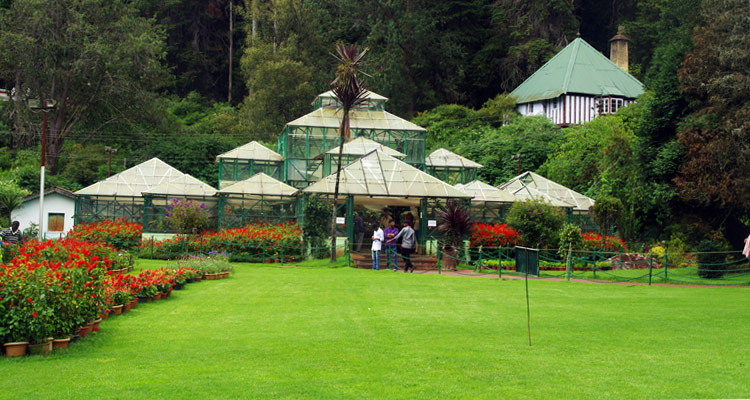 Nestled in the Nilgiris, Ooty's botanical garden exhibits some of the most beautiful and diverse flora.The meticulously maintained garden with the wow factor has been hosting the annual flower show that draws several visitors every year.
The magnificent Botanical Garden houses orchids, ferns, shrubs, trees, bonsai plants and a 20 million year old Fossilized tree trunk.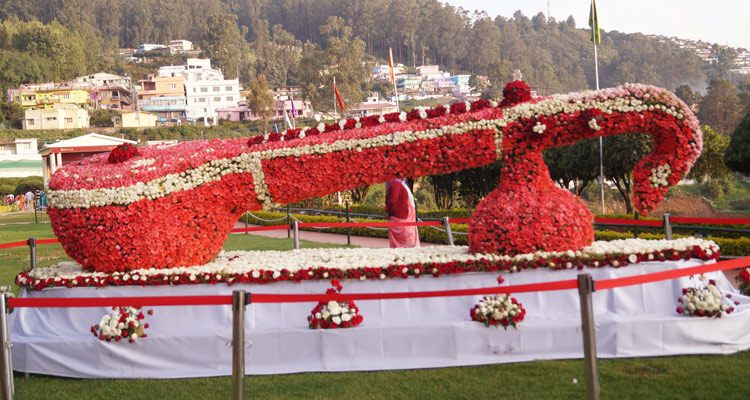 One of the most compelling places to visit, Ooty's Rose Garden houses more than 20000 varieties of roses. The World Federation of Rose Societies has honoured the fascinating garden with the Garden of Excellence award in 2006. Known for its verdant beauty the Rose Garden is adorned with varied flowers which includes miniature roses, hybrid tea roses, yakimor, polyanthas, ramblers and floribunda.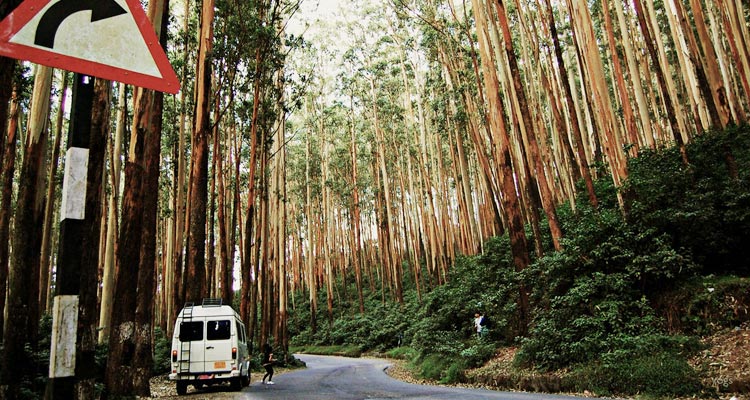 The copious forests stretching from Ooty to Thalakunda houses pine trees ranging from 3m to 80m, however the major trees are 15m to 45m tall. The tallest Pine tree is 81.79 m tall. Refined pleasures abound among the lofty trees with needle shaped leaves, spiral twisted branches and thin flaking barks.
Movie directors have raved over the natural beauty of the place. Visitors enjoy strolling among the towering pine trees, where famous box office hits like Saajan, Dil, Qyamat se Qyamat Tak and Sadma have been filmed.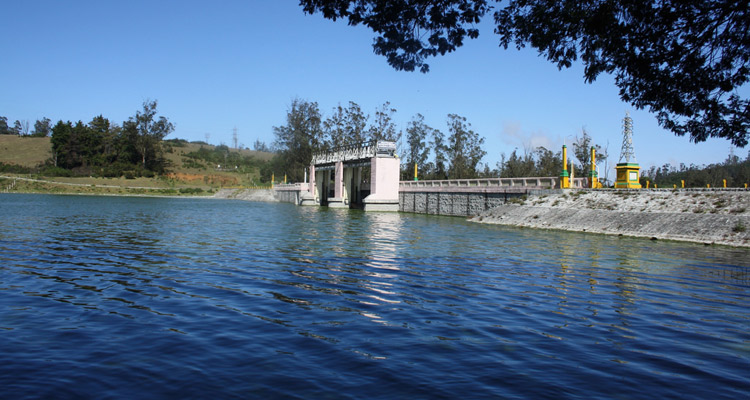 The scenery enveloping the famed Kamaraj Sagar Dam also known as Sandynallah Reservoir will astound you. The extremely photogenic place situated on the slopes of Wenlock Downs and built on Kamarajar lake, houses varied species of birds which includes kingfishers, herons and sunbirds.
Dotted with majestic forests, herbs and shrubs it offers plenty surreal sights and is an ideal place for birding expedition. Owing to the surrounding magnificence it is one of the must-see places to visit in Ooty.
A bucolic retreat, the Toda Hamlet gives an insight into the lifestyle and culture of the Toda tribal community. The typical barrel shaped huts makes you feel that you have travelled back to the beginning of time.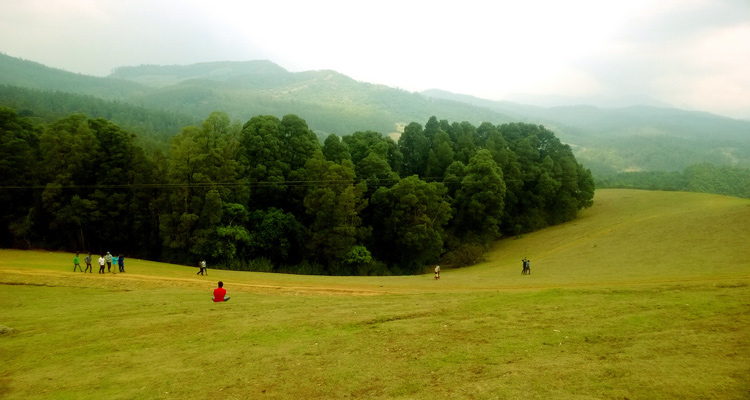 Also known as Wenlock Downs, the 9th Mile is particularly noted for its dramatic scenery. The untainted landscapes located at 9 miles from Ooty educe admiration. Many famous movies have been filmed in this scenic place.
Take a leisurely stroll over the grassland and explore the surrounding panoramic vistas.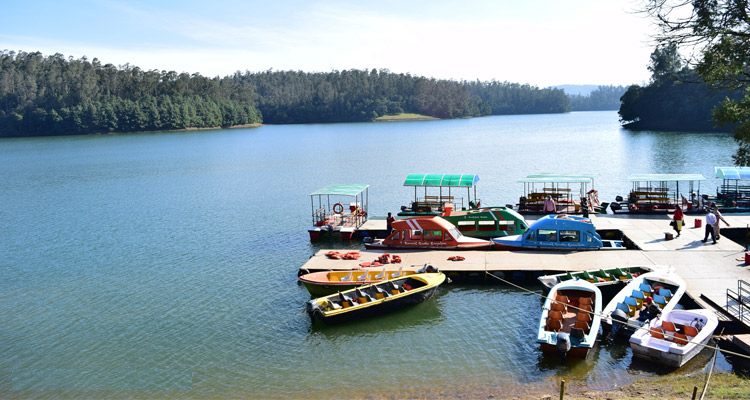 Another stunning sightseeing spot among the places to visit in Ooty is the highly photographed Pykara Lake, flanked by gorgeous scenery which will enhance the charm of your visit. It's hemmed in by beautiful rolling hills and surrounded by impressive scenery.
Touring the lake by a boat run by the Tamil Nadu Tourism Development Corporation gives you the best views of surrounding landscape with hills rising up behind it. Don't miss the boat cruise that enables you to enjoy the relaxing ambience enveloping the lake.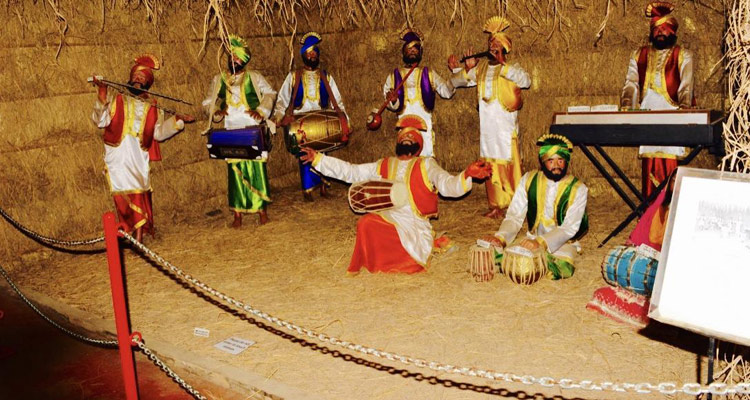 Snap selfies with Indian freedom fighters and social workers with a trip to the Wax World. The wonderful wax attraction is located just 2kms away from Ooty in a more than a century old colonial mansion.
Kids would find it very interesting observing the wax creations of our freedom fighters like Mahatma Gandhi, Bal Gangadhar Tilak, Gopal Krishna and Gokhale as well as social figures like Mother Teresa and our former President Dr. A.P.J Abdul Kalam.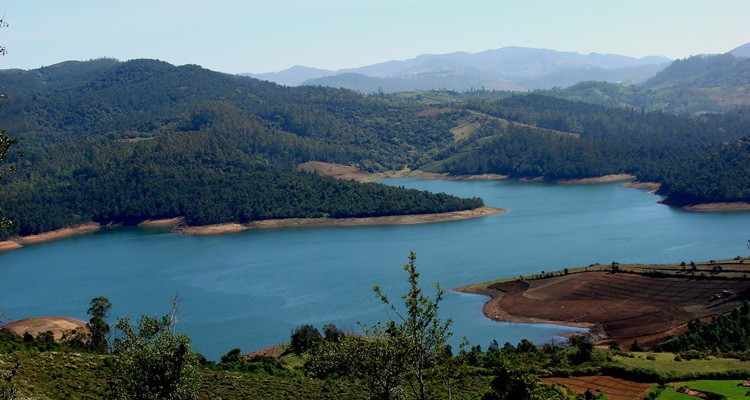 Established by John Sullivan and spread over an area of 65 acres, the Ooty Lake proffers striking scenic views at its backdrop.
The TamilNadu Tourism Development Corporation runs a boat house maintaining varied types of boats like paddle boats, motor boats and row boats in order to fulfil the visitor's boating pursuit.
Touring the lake by boat you would encounter groves of eucalyptus trees surrounding it.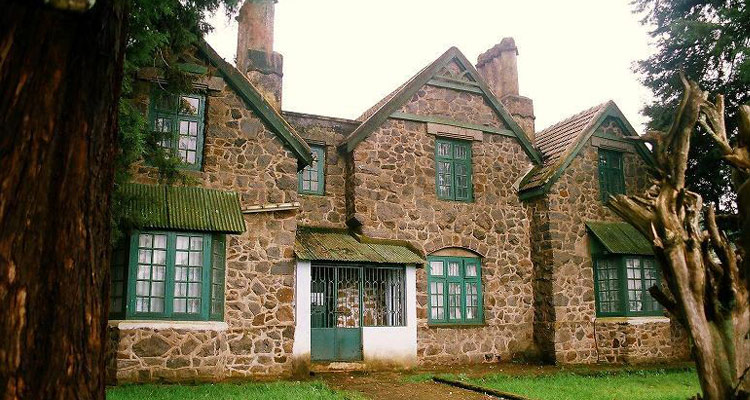 A prominent historical monument Stone House, is the first bungalow built in Ooty by the then Collector of Coimbatore John Sullivan.
Backed by an illustrious history the bungalow today has been transformed as the official residence of the Principal of the Government Arts College.
Presenting a perfect blend of history and architect, the ancient monument is also called Kal Bungalow where Kal means stone in Tamil.