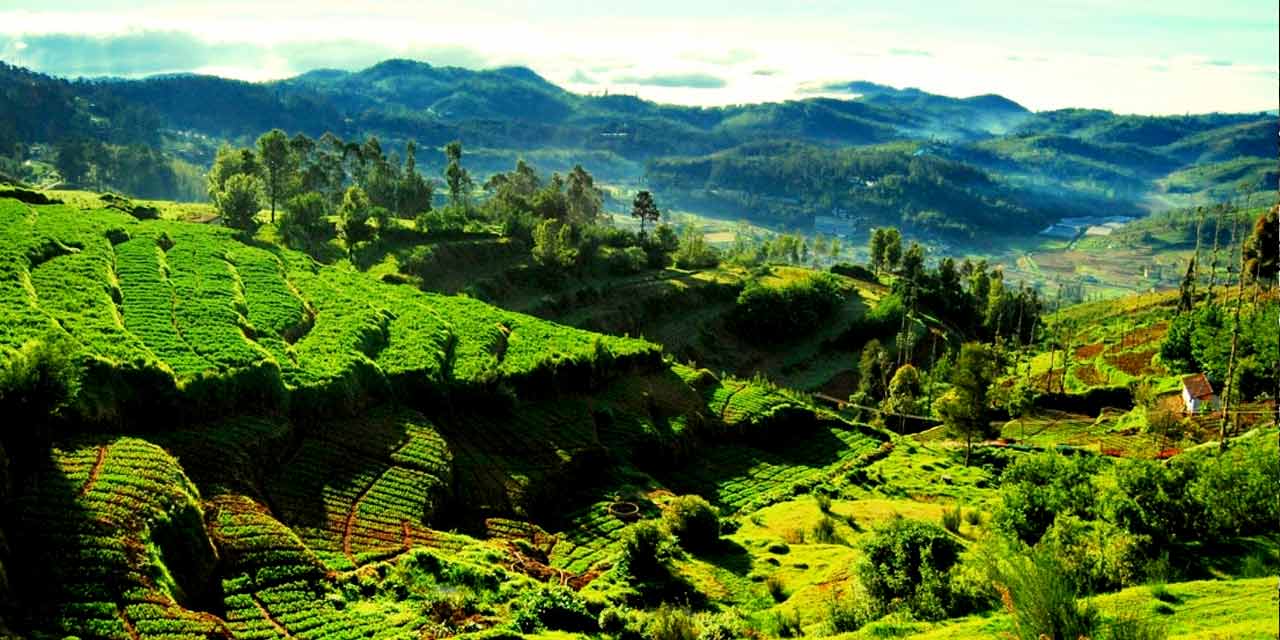 Ketti Valley Coonoor Entry Fee
5 per person
15 for Binoculars

Ketti Valley Coonoor Phone
---
Rating:

| 4.5/5 stars
Based on total 94 reviews
Ketti Valley Coonoor Address: Ketti Valley, Coonoor, Tamil Nadu, 643215, India
---
A hidden gem nestled on Ooty-Coonoor road is the Ketti Valley, also known as the Switzerland of South India. This famous attraction, which is India's 2nd largest inhabited valley, offers astounding views of the blue mountain hills and the surrounding region.
One of the most sought-after tourist places to visit in Coonoor, the Ketti Valley boasts of an excellent location with a surreal setting where you can re-discover the inner peace in yourself with a view to die for. Owing to its flourishing wildlife, gushing waterfalls and lush greenery, the valley has become a famous vantage point for all those who want to soak in nature at its best. It is a paradise for photographers and an ideal spot for a family picnic.
Do not forget to visit the Emerald Tea Plantations while staying at Ketti Valley for a day or two. There is also a Shiva Lingam Temple, a World Wax Museum and a Telescope House to enjoy a detailed view of the enchanting surroundings.
Things to do at Ketti Valley, Coonoor
1. Enjoy the romantic sunrise or sunset with hues spread across the valley. It is one of the few things you cannot ignore to skip when you are exploring the Ketti Valley on your Ooty tour.
2. Hog on your favourite food item at The Culinarium! It is a cute little café where you can discover the flavours of South Indian food with a view you could ever ask for.
3. Visit the famous bustling city market to surround yourself with locals and tourists from all around the world. The market is lined up with several fine-dining restaurants, cafes and shops where you can stop to bring some souvenirs back home.
Places to Visit near Ketti Valley, Coonoor
Ketti Valley attracts thousands of tourists due to its excellent views of the tea plantations and a number of attractions that can be explored in and around the place. The top 5 places to visit in Coonoor are:
1. Rose Garden: A short stroll to Rose Garden allows you to witness more than 2800 varieties of roses along with 20,000 plus colourful and vibrant plants. Also known as one of the largest rose gardens in the country, the Rose Garden also offers a delightful experience for all those who are interested in horticulture. It is just 9.7 km away from Ketti Valley.
2. Sim's Park – Sim's Park is another popular place in Coonoor where you can see a vast collection of flora with natural greenery. It is a great place for photographers, sightseeing lovers and experience seekers. Here you can also try your hand at boating for some enjoyment. The park is only 11 km away from Ketti Valley.
3. Thunder World: Spend some quality time with your family at Thunder World. Perfect for children of all ages, the Thunder World features a wide variety of activities such as a haunted house, fish spa, moonwalk, dinosaur park, rain forest and 3D mirror house for the entertainment of little guests. It is just 11 km away from Ketti Valley.
4. Ooty Lake: It's time to disconnect yourself from the monotony of daily routine at Ooty Lake. Nestled in the Nilgiri district, the Ooty Lake makes you feel refreshed in the bliss that nature offers. You can hire motor boats, paddle boats or rowing boats to enjoy your visit the most. It is only 13 km away from Ketti Valley.
5. Doddabetta Peak: Treat your eyes with picturesque views of breathtaking landscapes and misty clouds at Doddabetta Peak. Perched at a height of 2,623 meters, the peak provides you a 360-degree view of the hill station with adventurous sports such as trekking and camping. It is just 17 km away from Ketti Valley.
Other points of tourist interest are St. Stephen's Church, Ooty Golf Course, Pykara Lake, Stone House, Nilgiri Mountain Railways and Mariamman Temple.
Image Gallery of Ketti Valley Coonoor
Entry Fee and Timings of Ketti Valley, Coonoor
The entry fee to visit Ketti Valley in Coonoor is INR 5 per person and INR 15 for binoculars. It is open for its visitors throughout the day.
Traveller Tips for Ketti Valley, Coonoor
Carrying a woollen jacket, stole or a shawl is highly recommended. Sometimes, the evenings get chilly, making it difficult for you to roam around.
Be careful while clicking the photographs. The road is quite slippery.
Best Time to Visit Ketti Valley, Coonoor
With a pleasant climate, lush greenery and awe-inspiring mountains, Coonoor welcomes its holidaymakers all year. However, the best time to visit the Ketti Valley would be during the summers. At this time, the area is not covered with snow and mist, giving you a chance to soak in a pleasant view of the entire valley.
How to Reach Ketti Valley, Coonoor?
Approximately 15 minutes away from Coonoor and 20 km away from Ooty is Ketti Valley, which can be easily accessed by a taxi or a shared cab.
By Air: If you are planning to travel via air, you can book a direct flight to Coimbatore International Airport from metro cities such as Delhi, Mumbai, Pune or Hyderabad. However, if you are a foreigner, you can fly to Coimbatore Airport from Singapore air terminal. Look for a local mode of transport from the airport to get to your destination.
By Road: To overlook the unmissable beauty of the hill station on your way, you can travel via road. Coonoor maintains good transport connectivity to Ooty and other neighbouring areas through several local, private and government-owned buses. Other than that, luxury coaches are also available for your convenience.
By Train: Enjoy your train journey to Mettupalayam Railway Station to reach Coonoor in the most comfortable way. After arriving at Mettupalayam station, look for a toy train ride or hire a private vehicle from the list of leading car rental companies in Ooty. The choice is yours!
---
Book an all-inclusive Ooty tour package with us to make the most of your holiday. We at Ooty tourism, a division of Holidays DNA, present our clients with various travel deals. Choose a plan that suits your requirements the most. You can also ask our experts to customize a package catering to your holiday budget. We are happy to assist in everything! For more details, please fill the Contact Us form.
Location Map for Ketti Valley Coonoor