Famous for producing the Nilgiri tea, Coonoor is one of the most beautiful hill stations situated in the Nilgiri hills in Western Ghats, in the Indian state of Tamil Nadu. Located at an altitude of over 6000 ft ASL, Coonoor is the quieter cousin of otherwise famous and busier Ooty. It is situated around 20 kilometres from Ooty.
Coonoor has the beauty of tea plantations, valleys, ravines and waterfalls all around. There are quite a few trails for trekking and hiking in the surrounding hills of Western Ghats around Coonoor.
The place is divided between Upper Coonoor and Lower Coonoor. Whereas Lower Coonoor is a city centre with most tourist crowds, Upper Coonoor is far from traffic and crowd and is best for people who wish to stay in the midst of hills. Birdwatching can be the best pastime as the hill station is a birder's paradise.
History of Coonoor
Coonoor has been home to the Toda tribe, indigenous to the region. The place was set up as a summer retreat and sanatorium to treat sick European patients during the early 19th century after being discovered by John Sullivan, who belonged to the East India Company. The Nilgiri Mountain Railway was also set up to make travel to the hill station easier.
Top 12 places to visit in and around Coonoor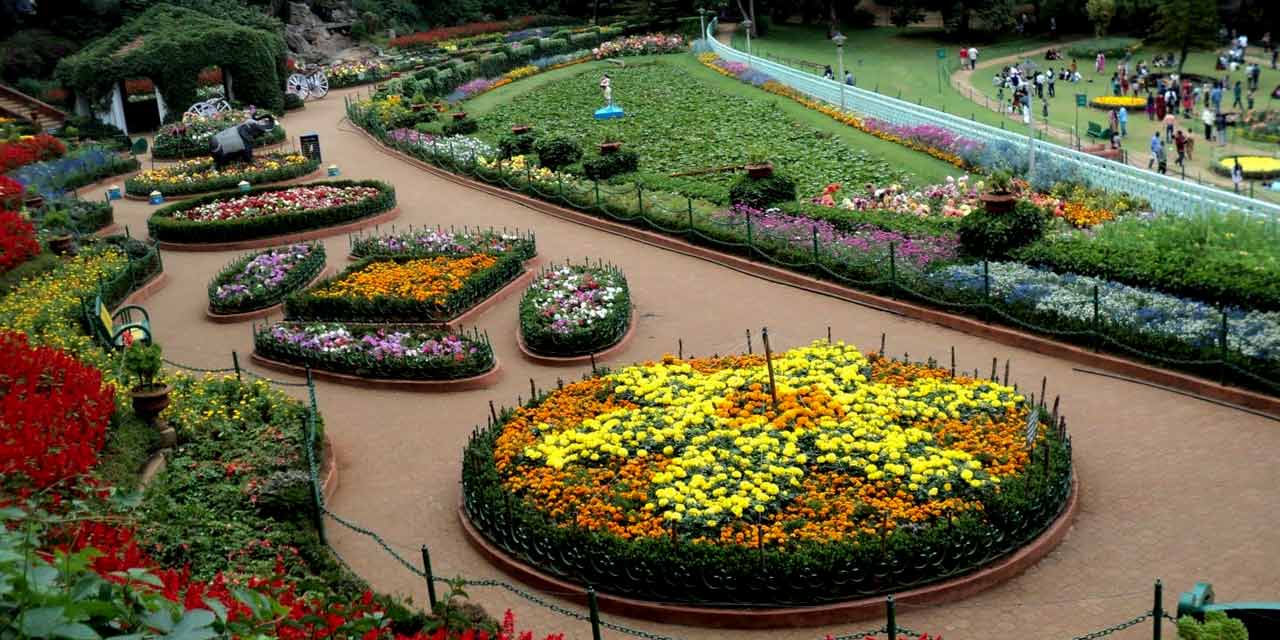 One of the best and most recommended places to visit when in Coonoor is Sim's Park. It is more of a botanical garden having rich treasure of thousands of different and exotic species of flora and age-old trees that were brought from other parts of the country.
The park was set up by Mr. J. D Sim, the then Secretary to the government and Major Murray in what was once a deep ravine in the Coonoor Valley. The park is spread across 30 acres of land at around 4 kilometres from Coonoor Railway Station towards north.
The park is divided into different sections based on the type of plantations or flora, built in the form of terraced flower-bed garden with wide footpaths lined alongside. Apart from the flowers, the garden also has manicured lawns and rockeries.
The wide and diverse variety of plants and trees pull a huge number of botanists and nature enthusiasts to Sim's Park every year during the annual fruit and vegetable festival that's held in the month of May.
The garden is also famous for some of its most exquisite variety of trees like the Rudraksh or beed tree, Cinnamomum (known for having aromatic oils in their leaves and bark) and Queensland karry pine, which is an ornamental tree. The Araucaria, Pine, Turpentine, Quercus, Phoenix, Magnolia, Tree ferns and Camellia are among other varieties found here.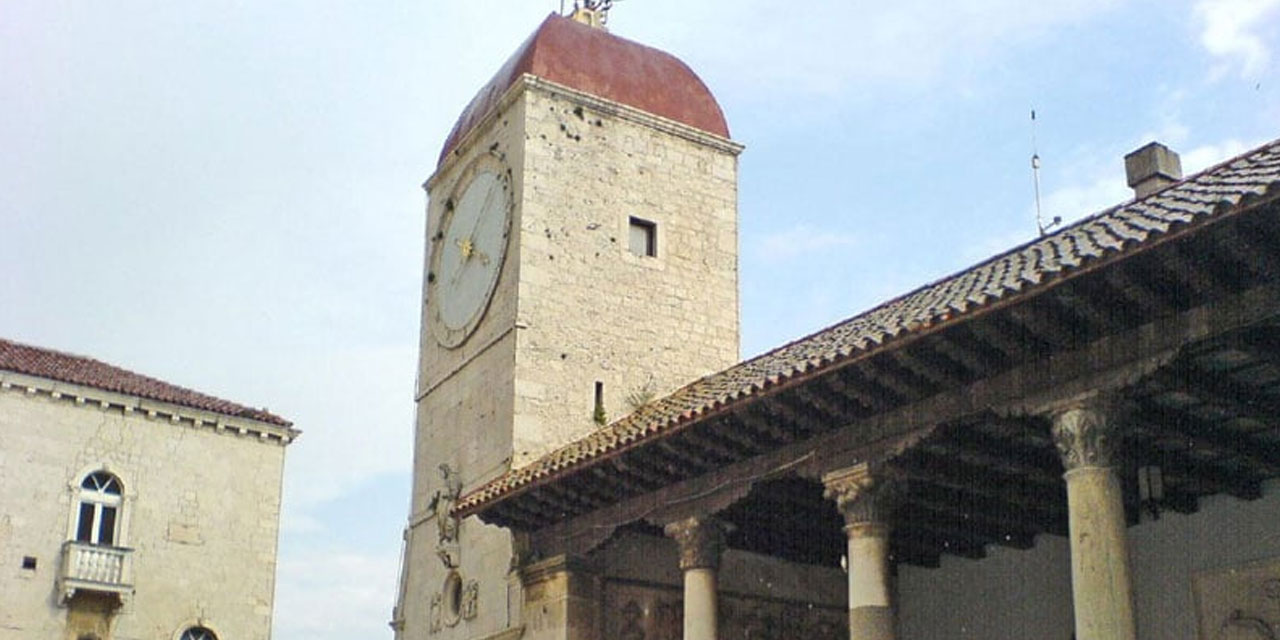 Another most popular tourist destinations around Coonoor is the Droog Fort which is of both historical and mythological importance. Located at around 15- 17 kilometres from Coonoor, the fort was an outpost built by Tipu Sultan in the 18th Century to guard his region. What remains of the outpost is just ruins with a single wall and the watchtower that gives a mesmerizing view of the surroundings of the hill station.
As far as mythological legend goes, the place finds its association with Mahabharata to be the residence of the local demon named Bakasura. Hence, it is also called Bakasura Malai.
The fort is a trekking point and can be reached by trekking down 4 kilometres from Nonsuch Tea Estate.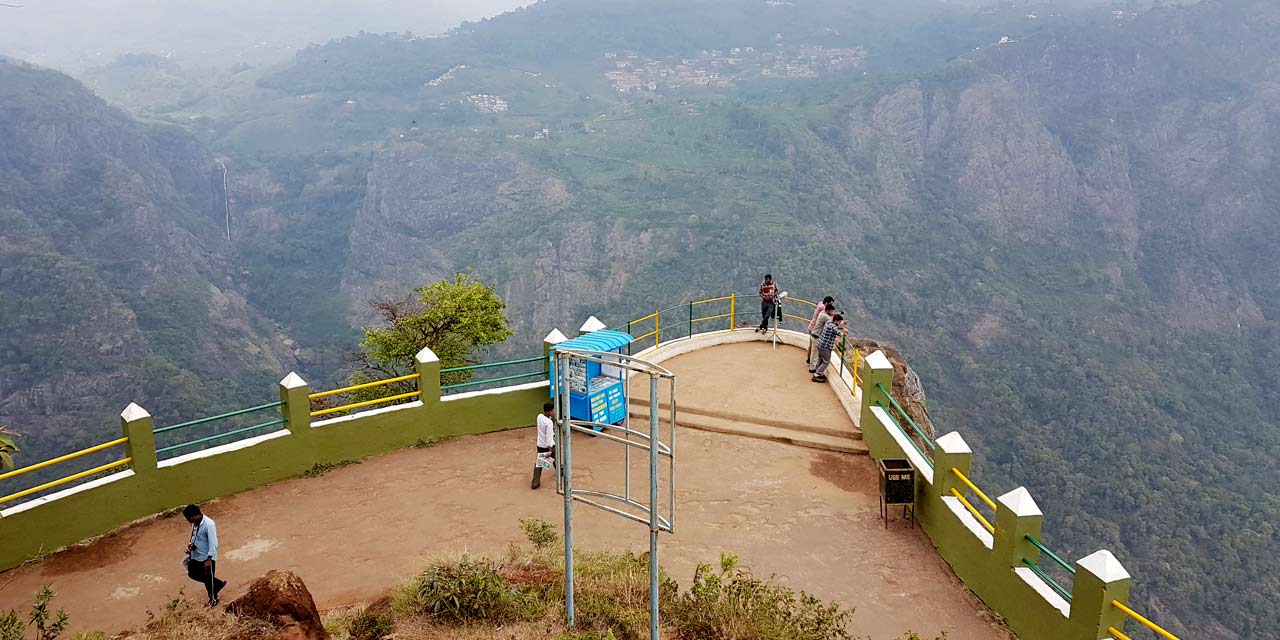 Dolphin's nose is a gigantic rock protruding outside the level surrounded by canyons on both sides with Catherine falls of Kotagiri at a point where it is clearly visible and is absolutely scenic from the top of the rock formation. Situated 12 kilometres from Coonoor Railway Station, the road to Dolphin's nose is most scenic with serpentine roads surrounded by tea plantations on both sides.
Due to its location and given the fact that it gives visitors an unobstructed view of the ravines, valleys and canyons from here, Dolphin's nose view point is a very famous tourist spot in Coonoor. One can also see beautiful sunrises and sunsets from here. It is also situated close to some other tourist destinations like the Tiger Hill, Catherine Falls, Lamb's Rock and Kotagiri.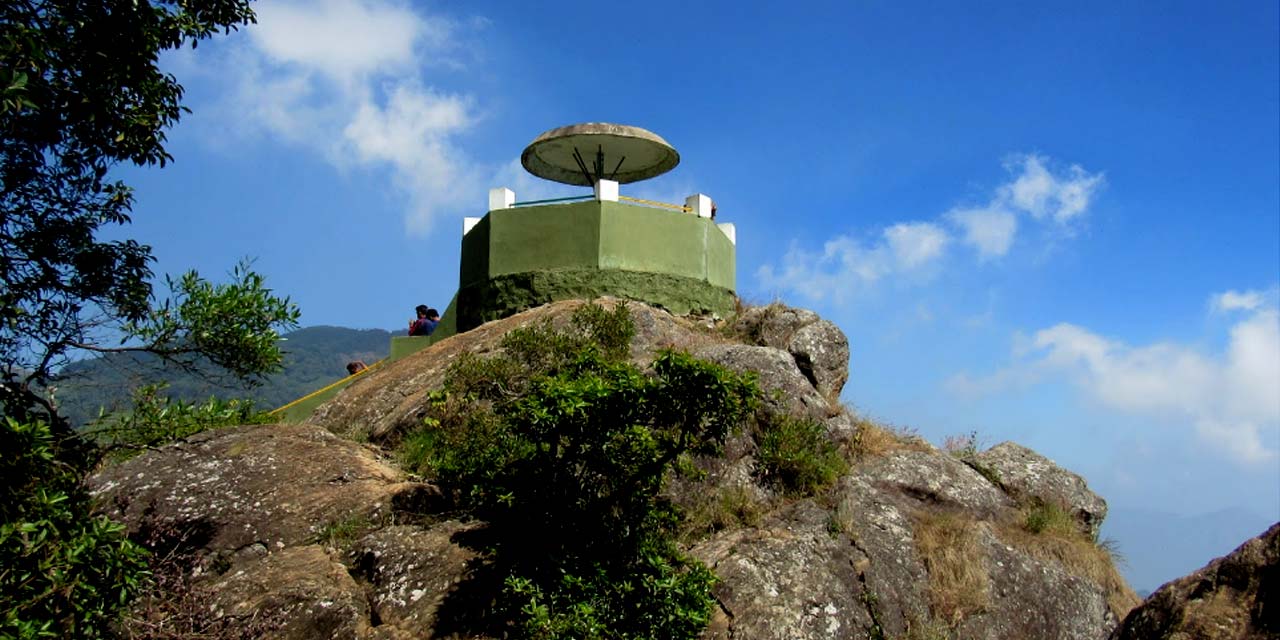 If one intends to have views of Coimbatore plains and Nilgiri hills at one go, Lamb's Rock in Burliar village situated at 8 kilometres from Coonoor Railway Station is the best place to be. It is on the way to Dolphin's Nose viewpoint. The locals usually flock here on holidays and weekends as it best serves as a picnic spot.
The place is named after Captain Lamb who intended to open a road to this place. One can also trek to this place. The nearest tourist destinations from Lamb's Rock are Dolphin's Nose (5km), Sim's Park (7 km) and Law's Falls (14 km).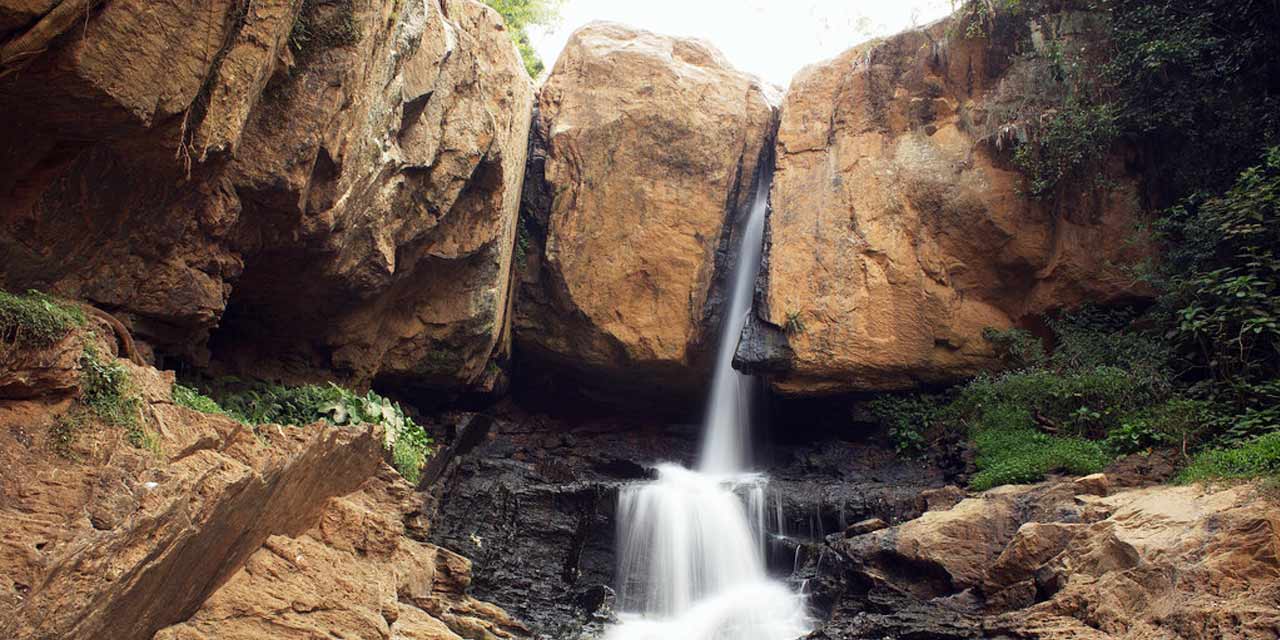 Situated inside the Coonoor forest range, Law's Falls forms out of the Coonoor river near its intersection with Mettupalayam ghat route. The waterfall that is named after Colonel Law, falls from a height of 180 feet through multiple cascades to reach to the bottom. It is a major picnic spot for locals and finds huge footfall post monsoon. The waterfall is located at a distance of 7 kilometres from Coonoor town on the Mettupalayam-Coonoor-Ooty road.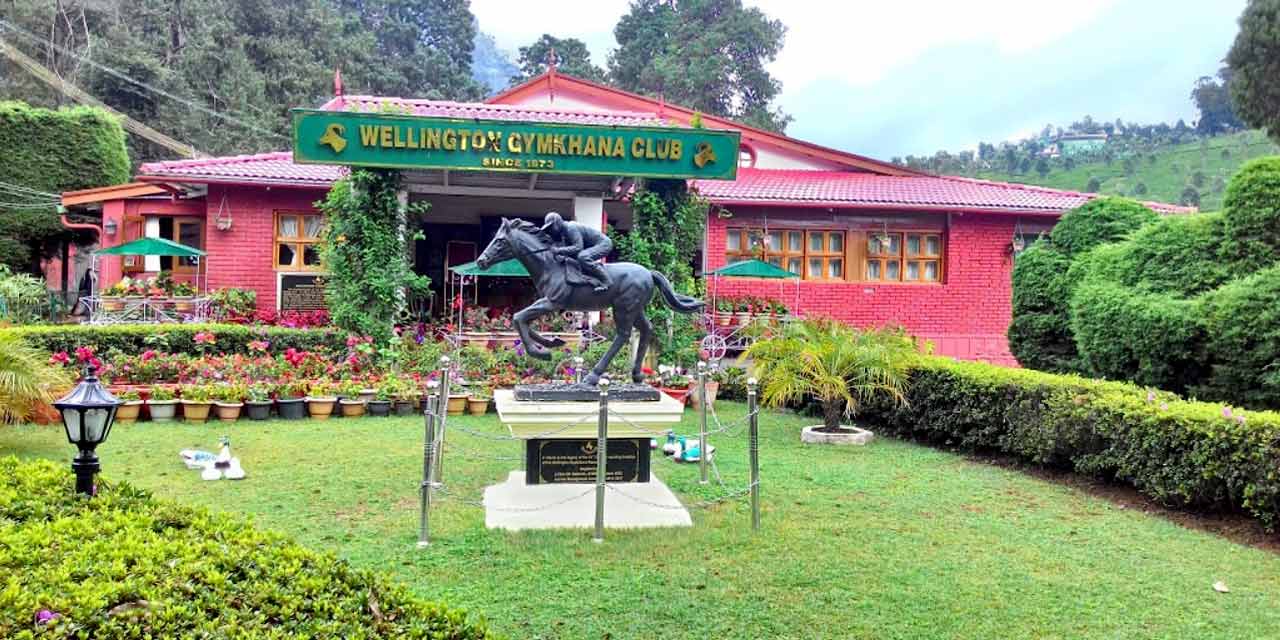 Spread across an area of 69 acres of land, at around 3 kilometres from Coonoor town, lies Wellington, a small town in Nilgiris that houses the Wellington Golf Course. It is one of the oldest Golf Clubs in South India with a history that dates back to a little over 100 years.
The founding year of the Wellington golf club is considered to be 1873, the year when a brick cricket pavilion was built in order to have a recreation ground for the soldiers of the then military cantonment. At present the military town of Wellington is the headquarters of Madras Regimental Centre.
While it retains the old- world charm of the colonial era, Wellington Golf Club is also affiliated with many top golf clubs in the country. Apart from its famous golf course and the brick cricket pavilion, there is a cricket pitch, a tennis court and a restaurant inside the premises. The golf course is also used for shooting films.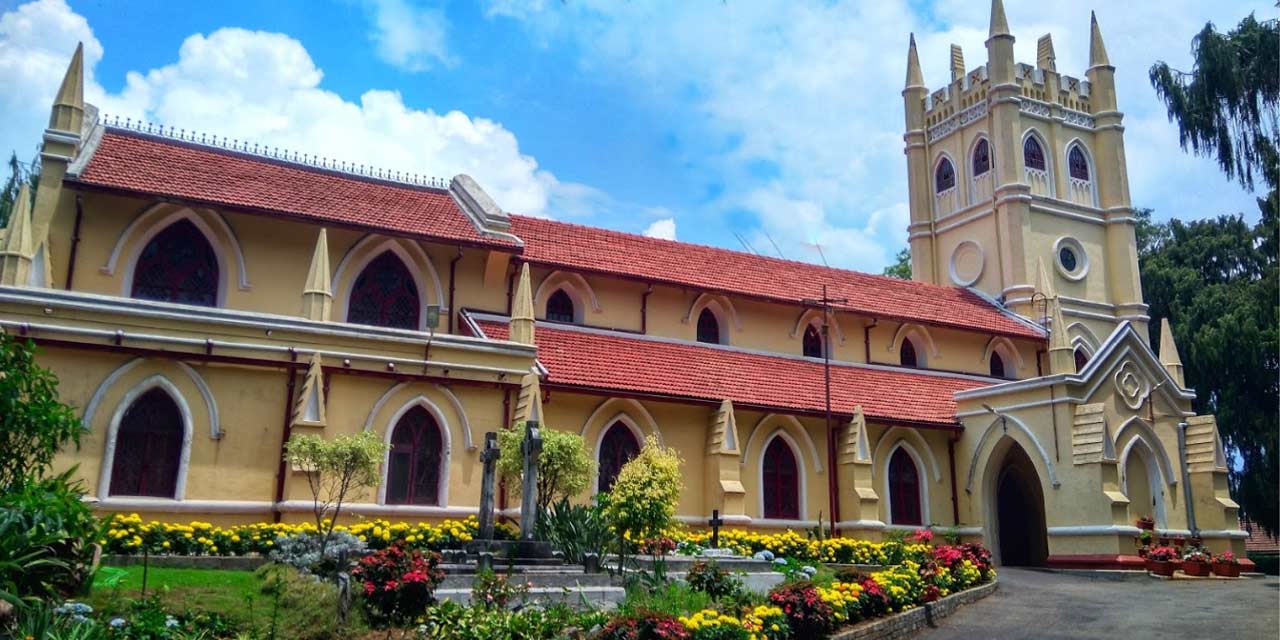 All Saints Church is an English style Anglical protestant church built in 1854 adorning antique dark wood roofs and interiors with stained glass windows making it look like a perfect classical English countryside structure. The church houses a very old pipe organ.
The place is very peaceful and is surrounded by Junipers and Pine trees. The church is located on the Kotagiri road and is right next to the The Taj Garden Retreat Hotel. The well-maintained church cemetery has memorials of soldiers to commoners who died far away from home.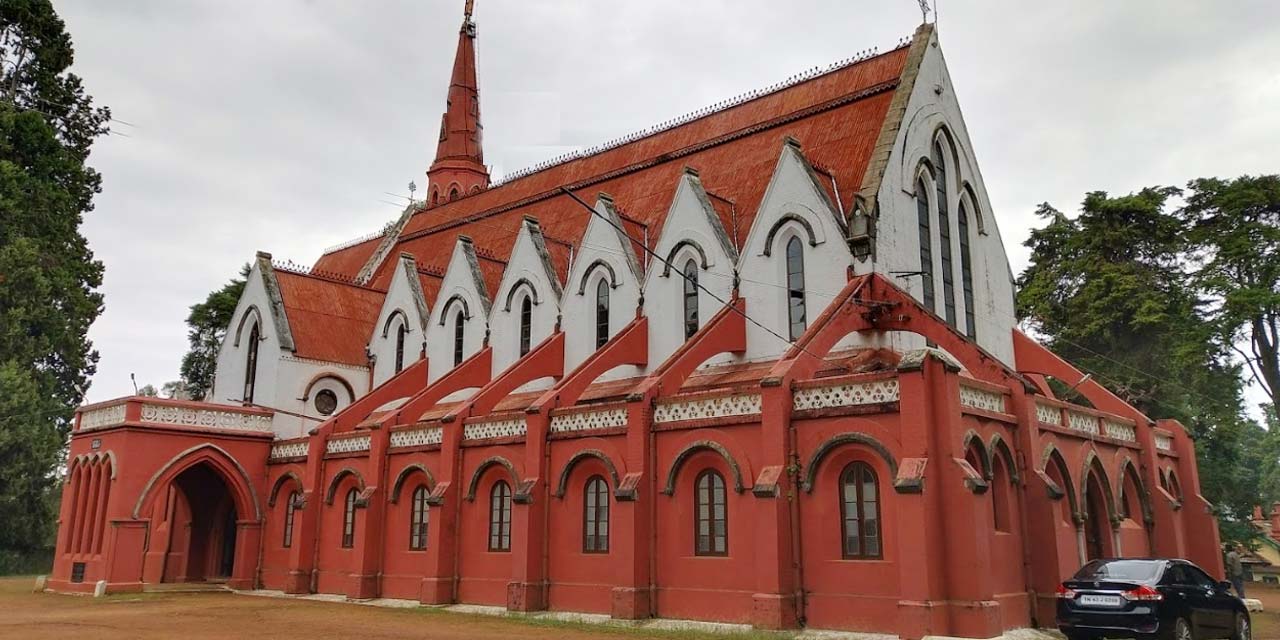 The St. George's Church is a must visit place in Coonoor. As opposed to the classic British architecture of All Saints Church, the St. George's Church is a Gothic structure, designed by Colonel J. T. Boileau which is also referred to as 'Cantonment Church' due to the building style. Since the church was controlled by the military during the Raj era, it is also called as 'Garrison Church'.
The white marbled floor of the altar gives an elegant look to the interiors of the church which also has paintings of St. Michael, St. George and another painting of the crucifixion of Jesus Christ.
A special service is arranged here on the occasion of National Martyr's Day to honour all our Martyrs. The service is arranged on the Sunday which falls nearer to the Martyr's Day.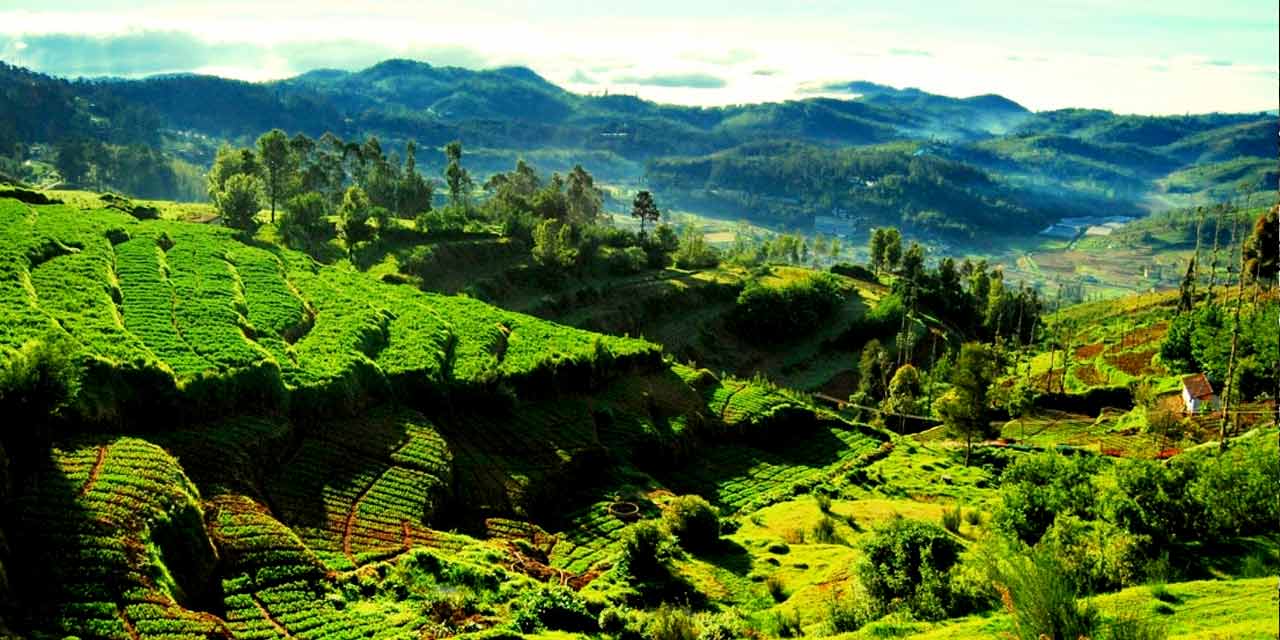 Ketti Valley is the second largest gorge in the world, surrounded by the blue mountains from all sides, and is the most recommended place to visit for all nature, photography and adventure enthusiasts.
The valley is located on the Coonoor- Ooty road and can also be explored by taking the 25-minute toy train ride. The Ketti valley viewpoint gives you the most beautiful view of the Nilgiri hills being the most famous vantage point in Coonoor.
The Todas and Badagas are the indigenous tribe that belong to the valley who take up to farming and cultivate both fruits and vegetables. The famous Pony Needles are manufactured here in Ketti. There is a Shiva Lingam Temple that is quite famous among the locals and is a must visit. Apart from this, there are several waterfalls one can see in the entire valley.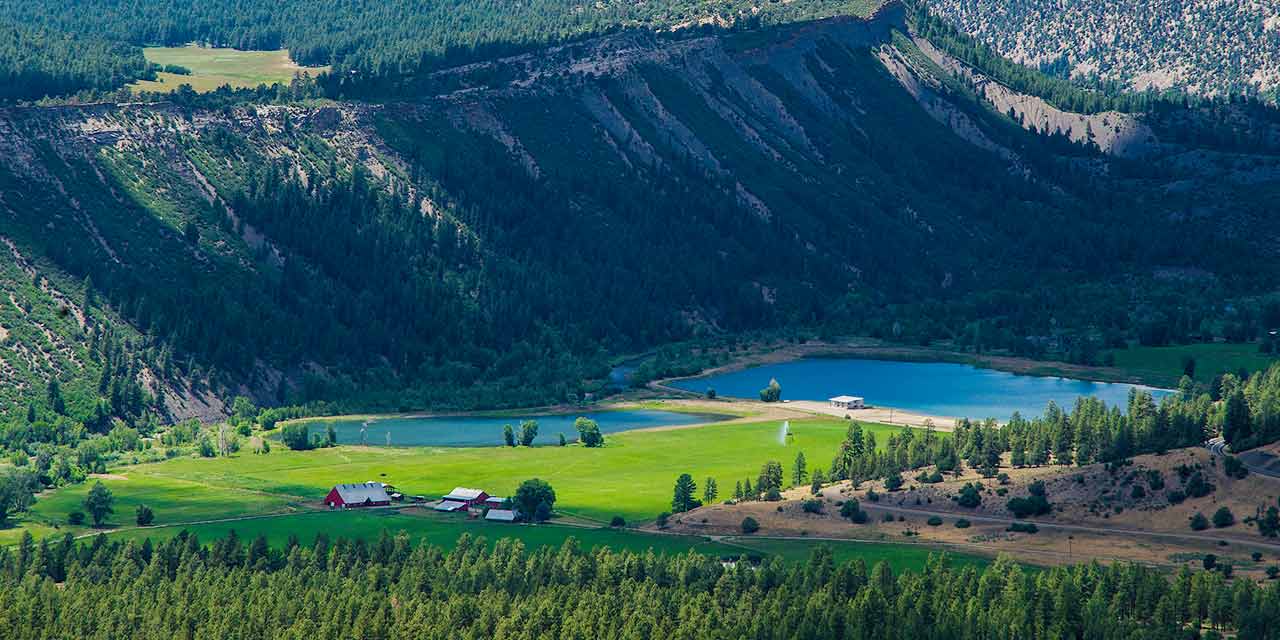 The most unexplored portion of Coonoor and true to its name is the Hidden Valley. It is accessible via trekking and is a treasure for trekking, mountaineering, rock climbing and adventure enthusiasts.
The valley is located behind the Wellington Golf Course, near Sim's Park. There are numerous water streams inside the valley and the hiking trail here is very scenic with diverse avian fauna. The hidden valley is also a birder's paradise. The interesting fact about the Hidden Valley is that it surrounds entire Coonoor.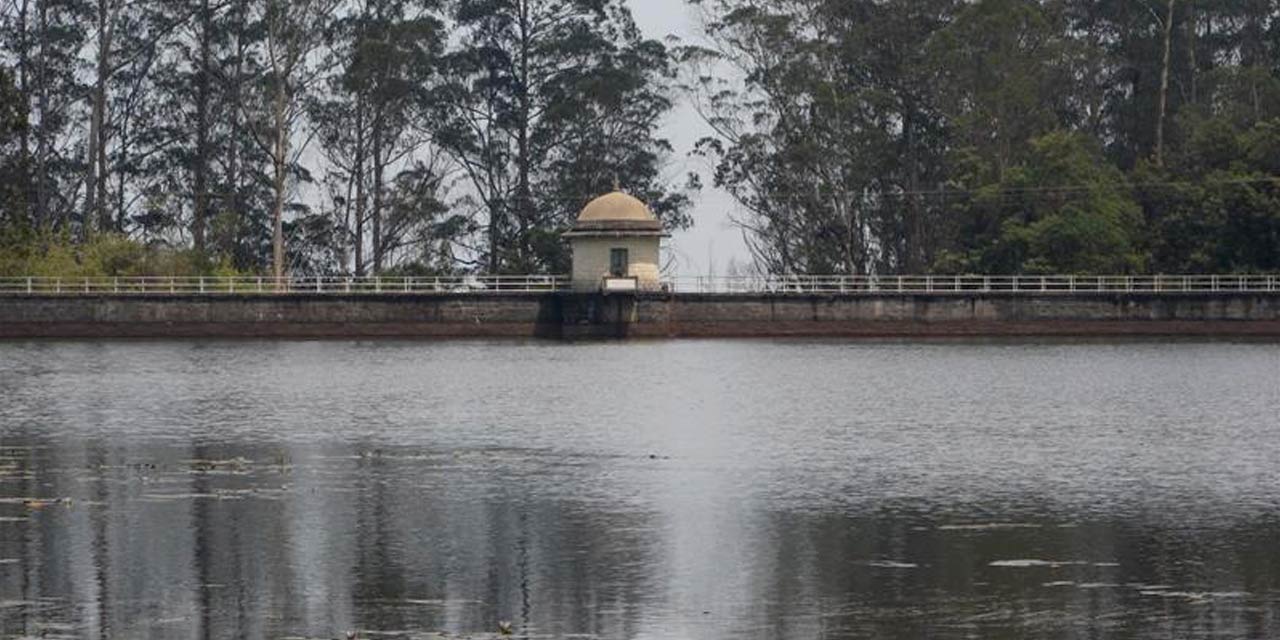 Located around 9 kilometres from Coonoor, on the Wellington road is another beautiful spot to visit in Coonoor at a quaint and peaceful end. It is the Rallia Dam that provides water to entire Coonoor. It can be accessed by trekking the last 1km stretch from the parking lot after an uphill drive.
It is recommended to visit the dam either during sunrise or sunset as the views from top leave you in awe. One can also spot Malabar Squirrels and Indian Bisons within the premises of the dam area.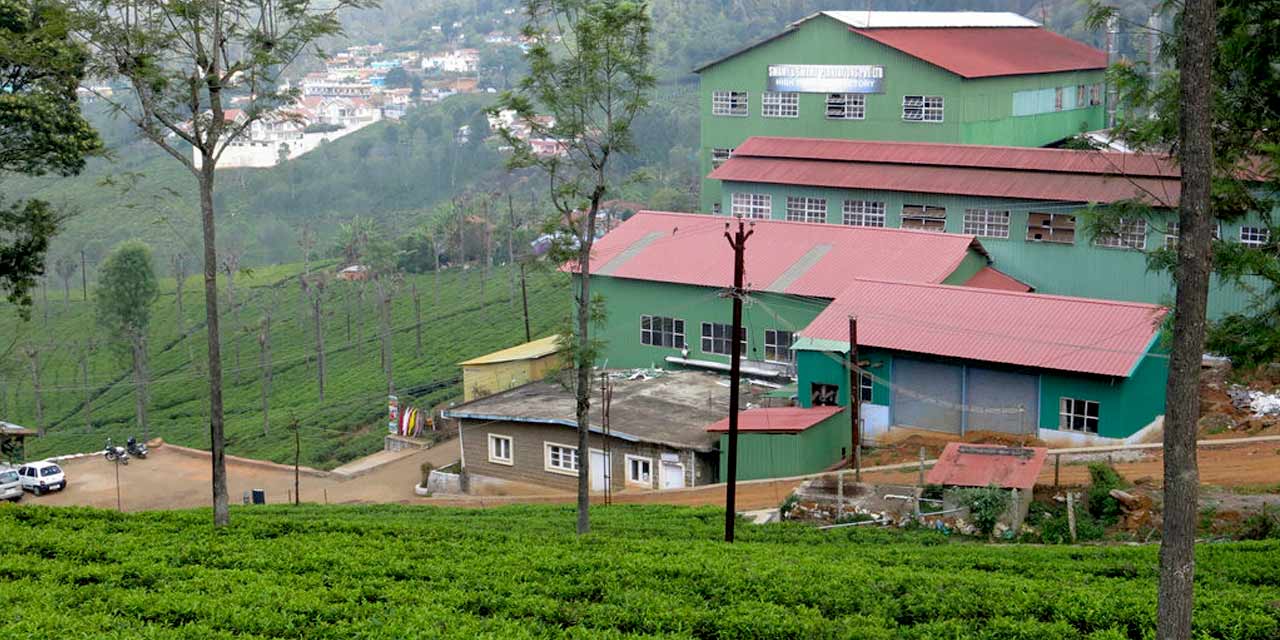 What can be better than a tea estate visit with tea tasting sessions for an ardent tea lover. Highfield Tea Estate, located at around 2 kilometres northeast of Upper Coonoor, is a 50-year-old tea factory where the aroma of freshly brewed tea of exquisite varieties is in the wind the entire time.
The tours to the tea estate are designed around being study tours for tea lovers where they get to witness the tea processing sessions. The estate is surrounded by eucalyptus trees and hence, there is a special tour for learning extraction of oil from the eucalyptus.
There is a small souvenir shop where the visitors can shop for flavoured tea packs and other delicacies.
Other Places to visit in and around Coonoor
Apart from the major places listed above, there are also quite a few lesser known yet interesting places to explore in Coonoor. The Silk Rearing Station is a renowned institute that carries out research on silk rearing and is located next to Pasteur Institute. The institute is very often visited by sericulture experts from around the world.
The Thandu Mariamman Temple is another place of importance which is believed to be 500 years old. The aarti conducted here is believed to emanate a peaceful aura and is recommended to attend.
Lady Canning's Seat is a lesser known and rarely visited place and is known to locals only. You need to have a local company to guide you to this place. Named after the wife of then Viceroy of British India, it gives a panoramic view of the valley.
Pomological Station in Coonoor is a fruit research centre set up by the Horticulture Department during the late 1940s. Due to the rich ecosystem, one would find numerous species of birds, both endemic as well as migratory in large numbers.
Katary Falls are famous for the hydropower project that generates 1000 KW of electricity near Selas.
Another well- known tea factory in Coonoor is the Guernsey Tea Factory that can also be visited as an alternative to Highfield Tea Estate.
Shopping in Coonoor
Since Coonoor has a significant tribal population, the authentic tribal jewellery and handicrafts are available in plenty that make best items for gifting. The little shops offer quite exquisite artefacts, antiques and souvenirs. One can also opt to shop for hand embroidered shawls and apparels for gifting.
Apart from souvenirs, tourists should shop for aromatic tea that are available in several varieties and flavors. One can also opt for organic shopping like honey, spices and fruit jams (mulberry, passion fruit, peach and pear), homemade chocolates and home baked cakes. Coonoor also has shops that offer essential oils like lavender and eucalyptus oil.
Coonoor is also famous for its gourmet cheese varieties like Gouda, Colby, Monterey Jack, Cheddar, Haloumi cheese. It is recommended to buy the cheese from local vendors namely, 'Nilgiris Store' and 'Baker's Junction' located just 100 metres from Bedford circle.
For someone who is a fan of hand embroidered artefacts, Needlecraft in Singara Tea Estate has a beautiful collection of hand embroidered pillowcases, bedspreads, cushion covers, handkerchiefs. The price is on the higher side but is worth the money spent.
The Shop and Green Shop are quite prominent shops, quite tastefully done and offer souvenirs and organic food items of great quality. Keystone is also a place for handmade local handicrafts and garments. They also keep stock of home-made honey and spices.
Food in Coonoor
Being a tourist place, the foodscape in Coonoor is quite sorted with presence of restaurants that specialize in cuisines from all around the world. Coonoor caters to budgets of all kinds when it comes to food.
When it comes to dessert, hop on to the Indian Bakery for cakes, chips, and the famous crusty, flaky biscuits called Varkey that are too delicious to ignore. It is highly recommended to pack some Varkey for home. There are two outlets that go by the same name. For Varkey, one needs to go to the one that is adjacent to the Coonoor Bus Stand.
Best Time to visit Coonoor
Although Coonoor can be visited all year round, the best time to visit is between October and March to enjoy the cool winters. April to June are summer months and are quite pleasant and offers most scenic views of the ghats and tea gardens.
How to Reach Coonoor
By Road: Coonoor is well connected by road with all major cities in South India, and can be reached by road from Ooty, Coimbatore, Mysore, Bangalore and Kotagiri. The best way to reach is by road as the route is simply mesmerizing with serpentine roads passing through Mudumalai Tiger Reserve. National Transport Buses are available from Bangalore, Coimbatore, Ooty and Mettupalayam.
There are Tamil Nadu State Transport buses that ply to Coonoor from all over the state.
By Air: The nearest airport is Coimbatore, at around 70 kilometres from Coonoor. One can hire an intercity cab to reach Coonoor by road from Coimbatore. It is a 2-hour drive from Coimbatore to Coonoor.
By Train: The nearest Railway Station is Mettupalayam that is around 45 kilometres from Coonoor. One can either reach Coonoor by bus or hire a cab from top car rental companies in Coonoor.
Alternatively, one can also get on to the toy train (The Nilgiri Mountain Railway) that runs between Mettupalayam and Ooty, and stops at Coonoor on the way.