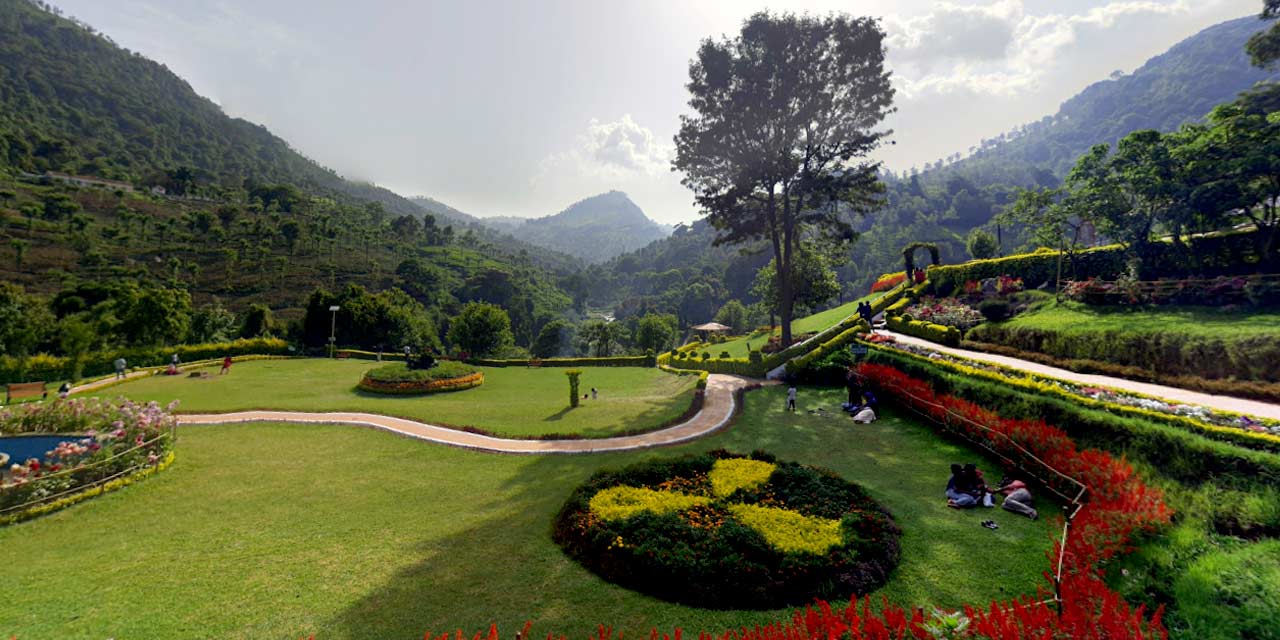 Kattery Park Coonoor Entry Fee
0 (No Entry Fee)
Kattery Park Coonoor Phone
---
Rating:

| 4.1/5 stars
Based on total 54 reviews
Kattery Park Coonoor Address: Coonoor, Tamil Nadu, 643238, India
---
For all those who fancy admiring the blue mountain ranges of Nilgiri hills, Kattery Park would be the best place to visit in Coonoor. Located just 7 km away from the centre of the town, Kattery Park is a well-maintained park where you can enjoy the natural beauty along with a wide variety of colourful and fascinating flowers. It is a wonderful spot for sightseeing lovers and is no less than a heaven for wanderers and experience seekers.
Spreading over an area of 5.5 acres of land, the Kattery Park has been attracting thousands of tourists every year and has become a go-to place for visitors looking to spend some time away from the city life. This picturesque location offers spectacular views of the surrounding forests and is comparatively less crowded than other attractions in Coonoor.
Visit the flower garden area to interact with more than 25 different types of flowers. This includes a good collection of cacti, shrubs and ornamental flowers. Take your kids to the children's park for some recreational activities. It is a great spot for families to enjoy a picnic with their loved ones. You can also stop at the canteen to munch on your favourite snack items.
Other highlights of Kattery park include a water fountain area and a fruit show, which is organized for the entertainment of people coming from different corners of the world.
Places to Visit around Kattery Park, Coonoor
Wondering where to go after spending 2-3 hours at Kattery Park? Well, the hill-station has several options to explore in and around the place. You just need to decide where you want to go first! The top 4 points of interest are:
1. Sim's Park – Surround yourself with lush greenery and breathtaking landscapes at Sim's Park. It is an excellent location for photographers to capture the amazing shots – with rare exotic plants at the backdrop.
2. Catherine Water Falls – If you are after a mix of serenity, scenery and nature on your Ooty tour, look no further than Catherine Water Falls. It is a great place to relax and rejuvenate your senses in Coonoor.
3. Ooty Boat House – Take a trip to Ooty Boat House to try your hand at boating. The Ooty Boat House features a garden with an amusement park for the enjoyment of little guests. There is also a small zoo, a small toy train and a wax museum for families with kids.
4. Rose Garden – Also known as Centenary Rose Park, Rose Garden is home to 280 plus variety of roses such as black roses, green roses, hybrid tea roses, miniature roses, ramblers and floribunda. Positioned at an altitude of 2200 meters, the Rose Garden is one of its own kinds of garden in India.
Image Gallery of Kattery Park Coonoor
Entry Fee and Timings of Kattery Park, Coonoor
There is no entry fee to visit Kattery Park in Coonoor. It welcomes its tourists from 9 AM in the morning to 6 PM in the evening.
How to Reach Kattery Park, Coonoor?
Getting to Kattery Park in Coonoor is quite easy. With plenty of transport options available to commute within the hill station, it can be easily accessed by a local cab, taxi or an auto-rickshaw. However, the main 3 modes of transportation are as follows:
By Air: Coimbatore International Airport, which is the nearest airport to Coonoor, serves various domestic flights such as SpiceJet and IndiGo from the major cities of India to Coimbatore. International travellers can board an international flight from Singapore or Sharjah air terminal to reach Coonoor in the least possible time. After arriving in Coonoor, opt for a private taxi to get to your destination.
By Road: Choose to travel via road if you wish to enjoy the unseen beauty on your way. There are several private and government-owned buses that connect Ooty to Coonoor and vice-versa. For your convenience, luxury coaches with air-conditioning facilities are also available to and from Coonoor. However, the booking of such coaches is done in much advance!
By Train: Enjoy a train journey to Mettupalayam Railway Station, which is only 45 km away from Ooty. The station provides train service from Lucknow, Ahmedabad, Kochi, Jaipur, Kanyakumari, Puri and many more. From there, you can either go for a Nilgiri Toy Train ride to commute within the hill station or simply hire a vehicle from the leading car rental companies in Ooty for a hassle-free experience. The choice is yours!
---
Have an unforgettable time of your life while exploring the popular tourist places in Coonoor with us! We at Ooty tourism, a division of Holidays DNA, offer the best travel deals keeping everyone's holiday duration in mind. Our team also customizes the Ooty tour packages to meet your pocket needs. What else do you need? Just fill out the Contact Us form to get in touch with us today!
Location Map for Kattery Park Coonoor