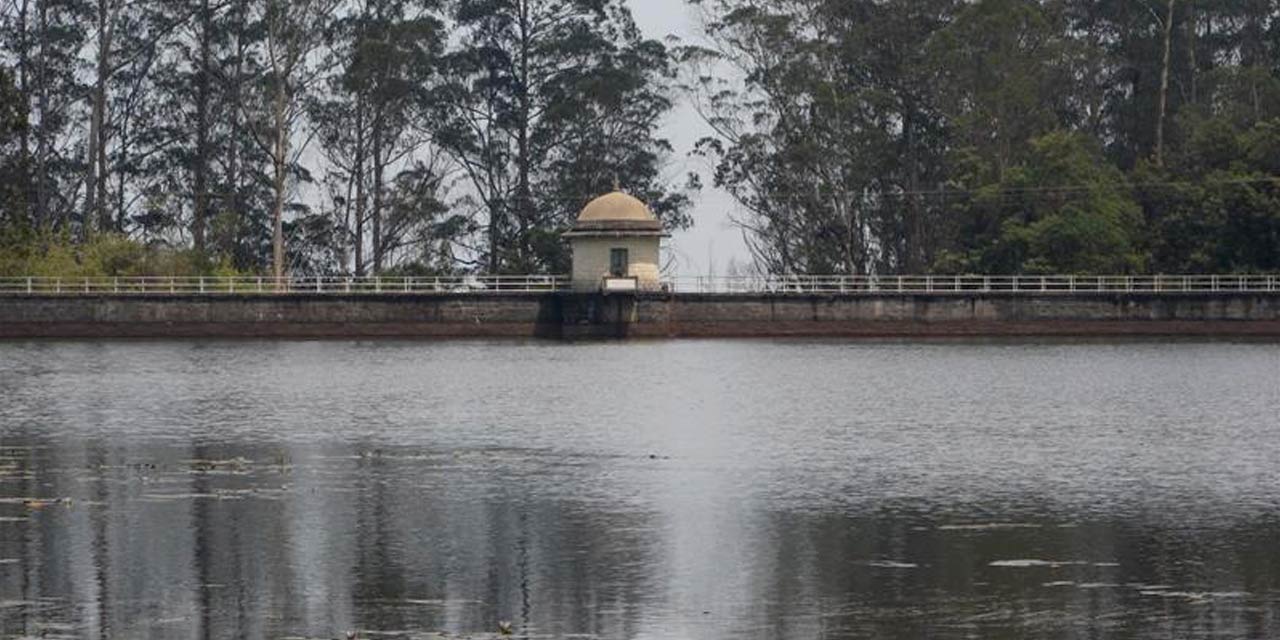 Rallia Dam Coonoor Entry Fee
0 (No Entry Fee)
Rallia Dam Coonoor Phone
N/A
---
Rating:

| 4.3/5 stars
Based on total 86 reviews
Rallia Dam Coonoor Address: Kotagiri Road, Near Banthomai Village, Coonoor, Tamil Nadu, 643231, India
---
Rallia Dam, with a mesmerizing view of Coonoor at its backdrop, surrounded by Nilgiri hills, dense forests and a pleasant atmosphere, invites holidaymakers to spend some ME time away from the routine chores of everyday life. It is a great base for nature lovers and wanderlusts.
Nestled on the Wellington Road, Rallia Dam is a beautiful secluded spot where you can see rare species of wild animals such as Malabar Squirrels and Bisons in the forest. The serenity and pristine beauty of the place allows people to feel refreshed and the tranquil setting gives you a chance to see this hidden gem any number of times.
This unexplored paradise is more fun when visited during sunrise and sunsets, and is certainly one of the topmost sightseeing places in Ooty.
Things to do at Rallia Dam, Coonoor
1. Admire the stunning mountains with absolute lush greenery when you're on a trek. Rallia Dam offers a perfect base for adventure enthusiasts to try their hand at trekking.
2. Go for some shopping at various shops, which are specialized in selling a wide variety of home-made chocolates. These chocolates are a must-try.
3. Take some time off for the Highfield Tea Factory. Here you can see the process of how the tea leaves are processed and also enjoy a sip of delicious tea made from the garden leaves. It is only 2 km away from Rallia Dam.
4. Walk down the history of Coonoor with the Heritage Toy Train. The train offers a magical ride along with breathtaking views of the valley as it passes through dense forests. Do not forget to bring your camera. Else, you'll miss capturing the tea gardens, which are certainly a treat to the eyes.
Image Gallery of Rallia Dam Coonoor
Entry Fee and Timings to Visit Rallia Dam, Coonoor
There is no entry fee for Rallia Dam. Tourists from all around the world can visit this place at any time on all days of the week.
Travellers Tips for Rallia Dam, Coonoor
Keep your belongings safe. There have been instances of theft at Rallia Dam.
Do not hesitate while asking locals to direct you the right way to the dam. There are no directions, signs or board to guide you.
Best Time to Visit Rallia Dam, Coonoor
The monsoon season is considered as the best time to visit Rallia Dam in Coonoor. During summer or winter, there is no water in the dam, but during the monsoon, you can see the sparkling water all over the area, making it a great place to enjoy the scenic beauty at its best.
How to Reach Rallia Dam, Coonoor?
By Air: Board a flight from Hyderabad, New Delhi, Mumbai, Chennai or Bangalore Airport to reach Coimbatore International Airport, which is approximately 100 km away from Coonoor. After arriving at the air terminal, you can hire a private taxi from one of the top car rental companies in Ooty for a hassle-free commutation within the hill station.
By Road: Another way to reach Rallia Dam is by road. There are several regular, private and government-owned buses that link Coonoor to the major cities of India such as Mysore, Chennai, Kanyakumari, Tirupati and Madurai. For your convenience, air-conditioned coaches are also available. It is up to you how to want to travel.
By Train: Enjoy a railway journey through Nilgiri Toy Train to reach Coonoor in a most comfortable way. Coonoor Railway Station is well-connected to Mettupalayam and is only 10 km from Rallia Dam. From there, opt for a bus or a local mode of transport to get to your destination. Please note that the entry of the vehicles is not allowed on the dam. You need to park them on the Kotagiri Road and walk for 1 km to spot the beauty of the astonishing location.
---
Book an Ooty tour package with us to plan the complete itinerary of your Ooty tour. We at Ooty tourism, a division of Holidays DNA, design the travel packages keeping everyone's holiday budget, duration and other requirements in mind. Please fill the Contact Us form to know about the available deals at competitive prices.
Location Map for Rallia Dam Coonoor