Make a visit to the dream destination of Ooty that offers gripping panoramic vistas making your excursion unforgettable. As the famed hill station has so much to offer and if you only have one day, visitors need to plan their itinerary covering the best places to visit in one day in Ooty, suiting their interest and needs.
The magical and elegant sceneries composing of mist clad hills, beautiful botanical gardens, typical toda hamlets, exquisite foliage, pristine lakes, copious wildlife and impressive dams make Udhagamandalam the most sought after travel destination especially for honeymooners.
The most celebrated hill station, nestled amidst the Nilgiris, provides you with a myriad of scenic spots to get in nature's grandeur, as such we offer a range of tour packages comprising of major places to visit in Ooty in one day.
Ooty Places to visit in 1 Day - Option 1: Doddabetta Peak, Tea Estate View Point, Botanical Garden, Rose Garden, Thread Garden, Ooty Lake & Honeymoon Boat House.
Ooty Places to visit in 1 Day - Option 2: Avalanche Lake, Emerald Dam, Toda Village, Tea Garden (Outer view), Vegetables Land (Outer View).
Ooty Places to visit in 1 Day - Option 3: Pine Forests, Kamraj Sagar Dam, Toda Hamlet /School Mund, 9th Mile/Paye Mund, Pykara Waterfalls, Pykara Lake/Boat House
The hill station also gives tourists an opportunity to indulge themselves in adventurous activities like trekking, hiking and rafting. Here is the list of must visit tourism places of Ooty in One Day: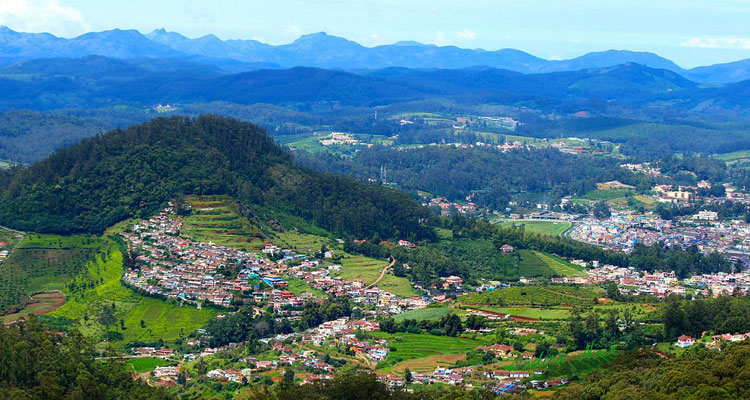 Reaching an altitude of 2637m and located at the junction of Western Ghats and Eastern Ghats, the Doddabetta Peak, is surrounded by sub-alpine shrubs and a reserve forest. Offering outstanding views of the countryside below, it serves as a perfect retreat for avid trekkers and passionate photographers.
Enjoy gazing at the mystical landscapes encompassing the highest peak in the Nilgiris through the telescope at the Telescope House, maintained by the Tamil Nadu Tourism Development Corporation.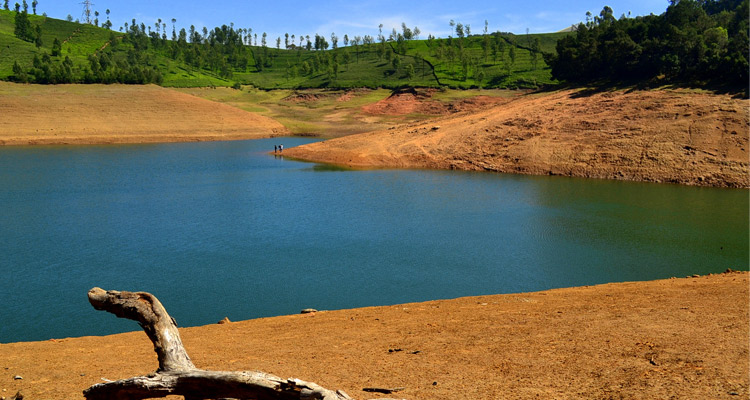 Enveloped with spellbinding shola thickets, lush grasslands, eucalyptus forests and beautiful valleys, the Avalanche Lake invites a leisurely stroll to experience the enchanting scenery and serenity.
Named after the 1823 landslide, the lake gives ample opportunities for mountain adventure activities like trekking and rafting. Travellers would be swayed by the enchanting beauty of the Magnolias, orchids and rhododendrons encircling the serene Lake.
Trout Fishing is an amusing fillip enticing the tourists and those interested to engage themselves in it can obtain the necessary equipment from the trout hatchery located near the Lake. The pristine lake is one of the significant places to visit in Ooty.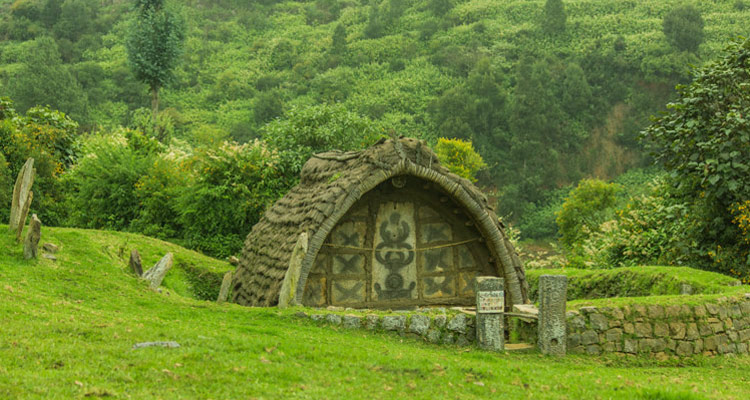 The Toda Hamlets gives an insight into the practices and traditions of the pastoral community of the Todas who live in barrel shaped huts with no windows and a small door in order to safeguard themselves from the wild animals.
The Todas have been striving to retain their rituals and customs. Getting introduced to their unique lifestyle and culture gives you altogether a different experience. Living in harmony with nature the todas survive by grazing buffaloes and indulging in dairy farming.
Another interesting structure is the temples built by them which they keep renovating once every decade with fresh grass, bamboo and cane.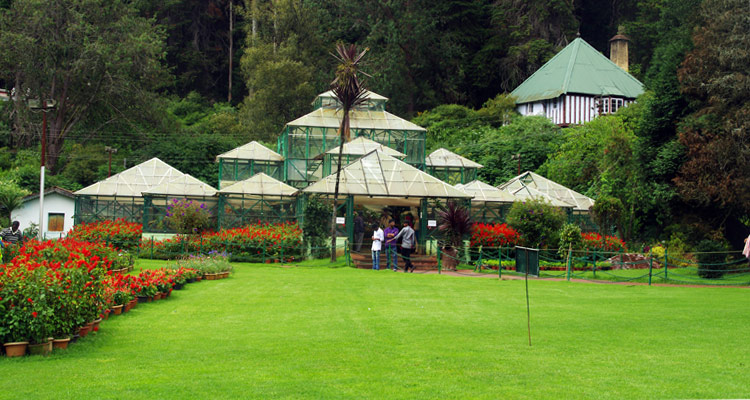 Renew yourself in one of the oldest Botanical Gardens as you gaze at the orchids blooming on the garden edges and wander around in delight. More than 1000 species of plants, shrubs, ferns and trees add to the charm of the most magnificent garden.
Designed by the architect William Graham Mcivor in 1847, the garden has been hosting 2-3 days long annual flower show exhibiting more than 200 varieties of blooming plants.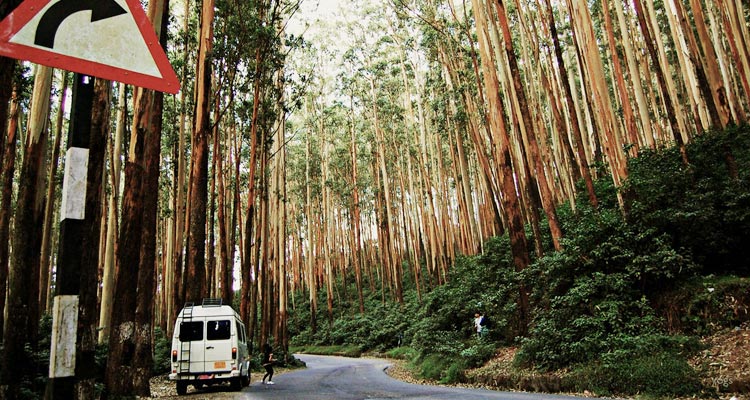 The striking Pine Forests provides a charming escape for vacationers. Spreading between Ooty and Thalakunda, adorned with towering trees ranging from 3 m to 80 m, the Pine forests have been a preferred film shooting location for filmmakers.
The well known movies like Sadma, Saajan, Deewana, and Dil have been shot here. Majority of the trees ranging from 15 m to 45 m sprinkled with creepers and mushrooms are a habitat for varied species of birds.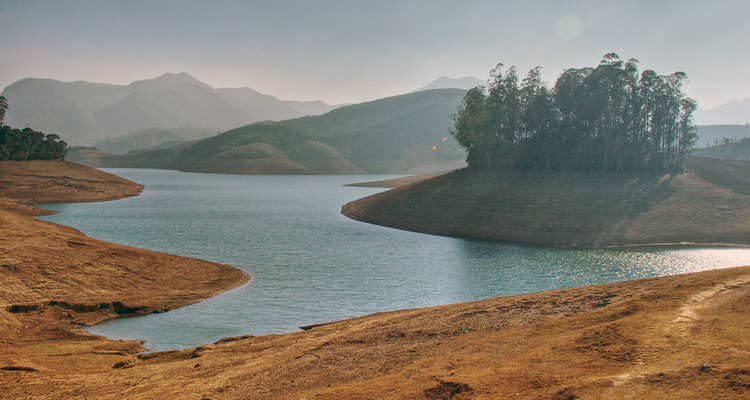 Embraced with scenic landscapes at its backdrop, Emerald Dam is an amazing tourist destination. Visitors enjoy the unrivalled views that offer a vibe of an adrenal rush. Travel aficionados would love watching the twittering birds surviving in the green refuge.
The impressive dam along with the Avalanche Dam forms the major source of water for the Kundah Hydro Power station. Witness the phenomenal aura of the gorgeous sunset and sunrise, a breathtaking sight to bestow.
"The Queen of Hills" has plenty to offer to travel enthusiasts, thus exploring Ooty in a day is not a feasible option. Do also check our list of top places to visit in Ooty in 2 Days and Ooty in 3 Days. We help you design your itinerary to make your trip more authentic and comprehensive. Explore the awe-inspiring destinations of Ooty and derive maximum fun and merriment by choosing the Ooty tour packages that best suits your needs and comfort.
Also check our one day ooty tour package by private cab which helps you explore the most important places to visit in one day in Ooty. Embark on a mesmerising tour to return with remarkable memories etched in your mind forever.
Shop the best tea, eucalyptus oil, unique toda jewellery and embroidery as you travel back home with splendid reminiscences of the wonderful excursion to Ooty.